SMF Hall of Fame Pitmaster
OTBS Member
SMF Premier Member
Group Lead
44,853
17,489
Joined Sep 12, 2009
This will be the last smoke posted using my MES 30.
My New MES 40 will be taking over.
Click on any picture to zoom in.
OK, here we go, playing games again, because Mrs Bear doesn't want her's smoked.
Oh Well, here goes:
Two small Ribeyes.
Mine on left with CBP, Onion powder & Garlic Powder (over night).
Mrs Bear's on right with Ken's Teriyaki Marinade (4 hours).
Mine ready for smoker. Mrs Bear's back in fridge.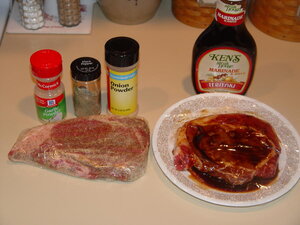 He actually thinks I don't see him
:
Tag Team awaits:
Smoke Baby Smoke !!!!
Nice AMNS Smoke:
Weber "Q" Nice & Hot:
Beautiful Little Twins: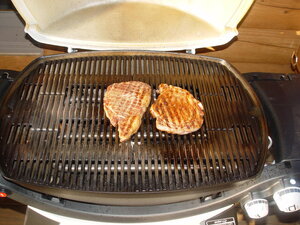 Mine: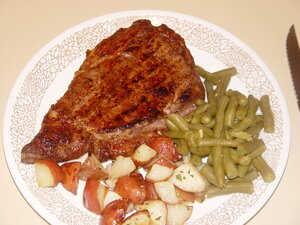 Let's peak inside: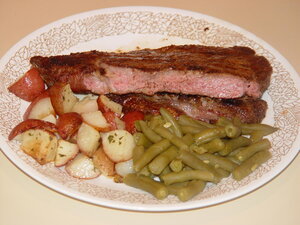 Thanks for looking,
Bear
Last edited: