669
649
Joined Sep 28, 2018
This might be a complete shot in the dark. But I feel like if I'm going to find out the answer to this question, this is place to get it.
Maybe some of you at some point in your life had the privilege to venture through Abilene, TX and eat at Harold's BBQ. I went to college there, and I thoroughly enjoyed every bite of Q that ever entered my mouth there. Sadly, Harold had a stroke and refused to pass down his secrets. He died a few years back, and took his secrets with him.
His BBQ sauce was like no other sauce I've ever tasted. It wasn't vinegar based, but it wasn't thick and sweet either. He would dip the buns in it before throwing on some chopped brisket for his Q-Sandwich and the buns wouldn't get soggy by doing it ("drown-ded" he called it). The best I can remember, it had a strong taste of chili powder in it. Here's a picture of what it looks like in the bottle.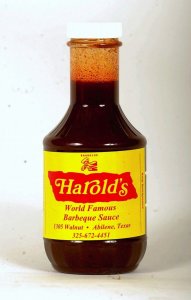 The closest I've seen to what it looks like is Franklin's espresso sauce. I remember Harold's having that somewhat grainy texture to it. However, it looks way thicker than Harold's, and Harold's didn't have any taste of coffee whatsoever (at least that I remember).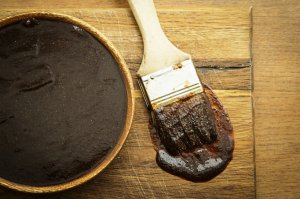 Does anybody out there know what kind of sauce Harold was making? Or maybe even know how to make something like it? Or have any advice they can give me at all? I'll take anything!