848
203
Joined Jan 12, 2013
Second cook on my Jr. Brining belly in a brine packet from Spice and Tea Exchange. Chistmas gift from my son. This brine smelled fantastic when simmering it on the stove. its ingredients are Kosher salt, brown sugar, black peppercorn, cinnamon, crystallized ginger, cane sugar, citric acid, , pink pepperberry, allspice, star anise.
All Purpose Brine
.
These belly pieces are now in the brine. I plan on cooking them tomorrow, Thursday.
Going to rub them in the
McIlhenney Plantation Rub
.
I'll add some ginger, allspice, cinnamon to match the brine. Going to finish it with some peach BBQ sauce.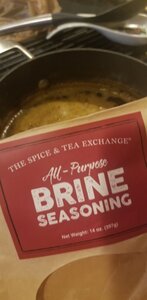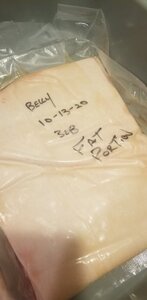 Last edited: