Master of the Pit
Original poster
OTBS Member
★ Lifetime Premier ★
These are full length pork steaks.... all the major muscles came to the party, even the narrow strip under the false cap.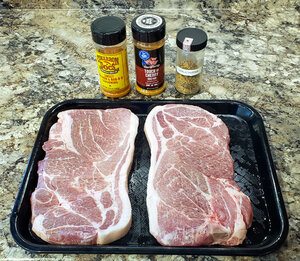 I started these on
the kettle
, I'm still getting used to the water reservoir.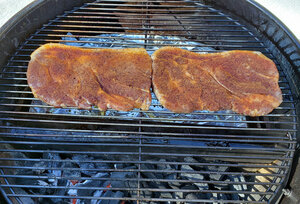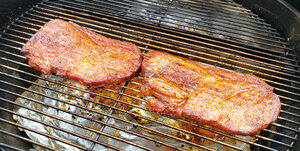 After a couple of hours I moved over the Egg for the raised direct finish and crisp up.