Master of the Pit
Original poster
OTBS Member
★ Lifetime Premier ★
Ok here is my Rouladen dinner, very similar to yours. pounding out the beef (rest of pics the captions are on the bottom of the pic.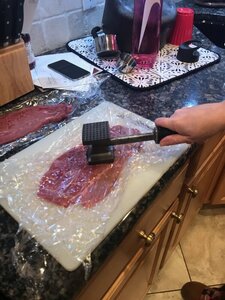 adding the pickles, onions and bacon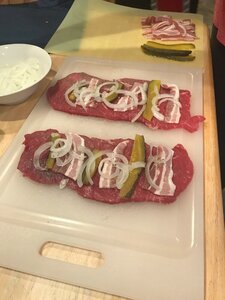 all rolled up
Browned off and in the pot with beef stock, more onions and bacon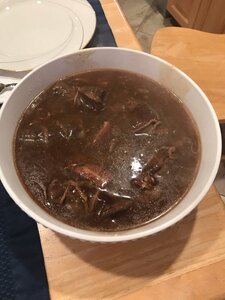 1.5 hours of simmering
Spätzle dough
Spätzle after quick boil, then cooked in browned butter and topped with smoked gouda.
Plated with mashed potatoes, biscuits and red cabbage. A long cook but went over very well with all.
Hope everyone had a Merry Christmas (if that applies) and a Happy New Year!