Smoking Guru
Original poster
OTBS Member
SMF Premier Member
German Night= Smoked Beef Rouladen, Spaetzle and Apple Strudel
( pic heavy )
Well here is tonights supper, wanting to do for a day or so, but a storm blew in.
Started of with a pack of outside round, pounded until wider and longer. Chopped the fixens for the inside. Bacon, onions carrots and pickles
Layer of mustard than bacon and the rest. trussed them up. Put a good sear on all edges and the ends.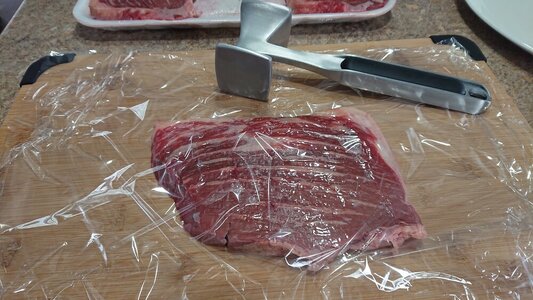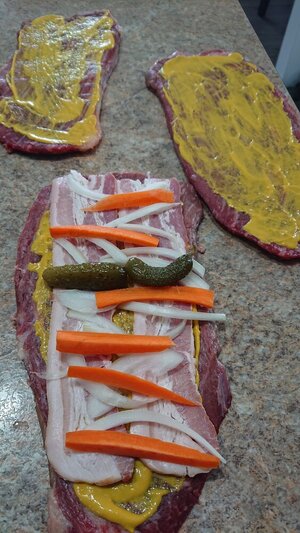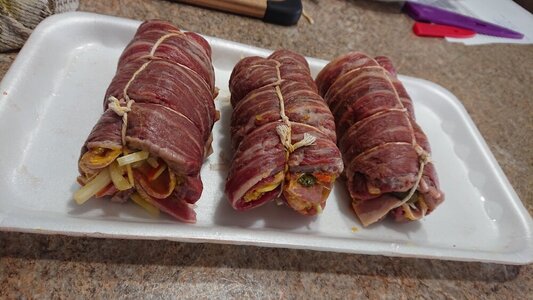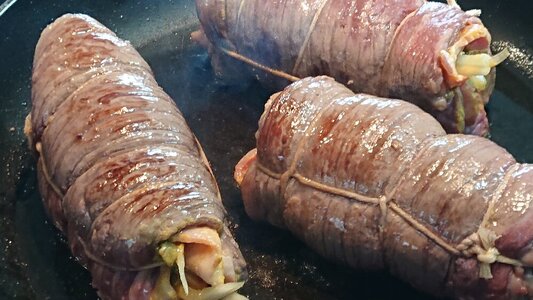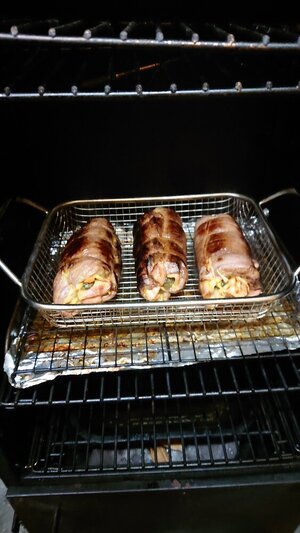 Off to the Smoker for an hour with Cherry chunks to get flavour and colour.

In the pan add some veg to deglaze and build for my gravy. Added carrots, onions celery beef stock and 1/8 cup vinegar ( not open a big bottle of red wine for just half a cup) lol
Let that simmer for the hour the Rouladen was in the smoker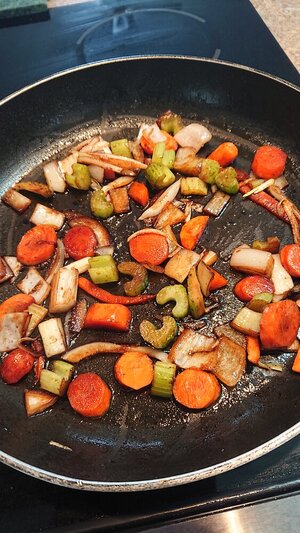 Out of smoker and into a dish for the over with the broth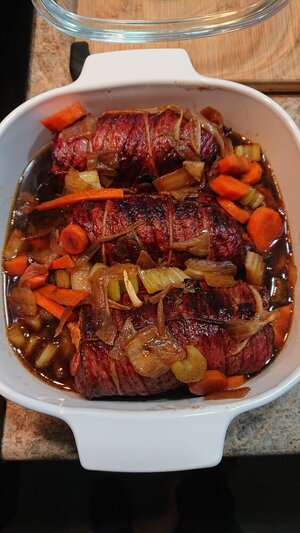 Let that go for 1 1/2 hours at 325 deg.
While meat was in the smoker I started to make the Apple Strudel as it is going into the smoker at approx 350-375 for 55 minutes

I cheated and used a frozen puff pastry, only used 1/2 a block, rolled out to approx 12 x 14 . filled with the apples, flour, sugar, I wanted raisins also.
Filled , rolled up scored the top. egg wash, and off to the smoker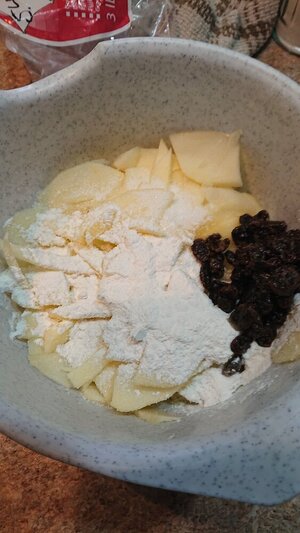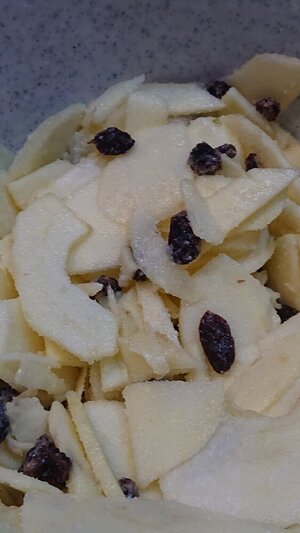 Must not eat ....hard to resist.
Let cool before the icing sugar
Now while that was in the smoker I made the batter for the Spaetzle. ( first time for me with this )
Very simple recipe, mix all together than let stand for 10 minutes. Get the big pot of salted water to a boil
I used a pot strainer to rub the batter through and into the boiling water. Strain out and shake off.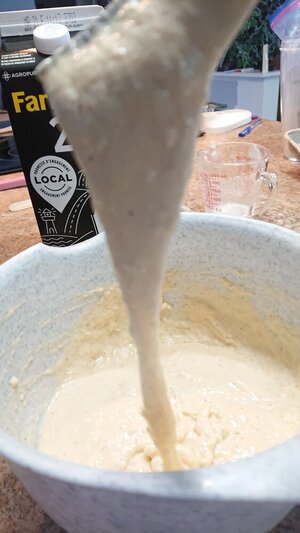 Now the Rouladen is ready to come out of the over . Set on plate to rest while I strain the broth and make the gravy with a little starch to thicken... Oh my this is very tasty
At same time start to fry up a little bacon bits and onions to top the Spaetzle. Remove from pan and add some of the Spaetzle to fry in the bacon grease
So that was it and now the plating. Side of fresh cold sliced cukes with poppy seed dressing
Turned out very nice, hint of smoke and just great little roasts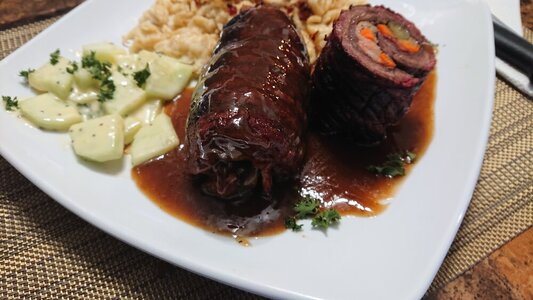 One more shot of the inside of the one I gobbled up.
This was really good , the Spaetzle was great and for the first time I did ok. Might get a real tool for sqeazing out the batter
I got all these recipes from A lady her site is " Just like Oma " has a lot of great recipes and mostly German based, but also has some easy up to date ways to do them. all english with the German titles and explains lots also. Very helpful info with each recipe.
I almost forgot Dessert, how could I with my sweet tooth
German Apple Strudel
Well folks that is a wrap, I know I am long winded. But I was away for awhile and thought you missed my long posts . lol
Thanks for looking
David