Master of the Pit
Original poster
OTBS Member
★ Lifetime Premier ★
I guess you could call this bacon cheeseburger pizza 'loaded' because it has seasoned ground beef, red onions, 4 kinds of cheese, jalapenos and double smoked dry cured bacon.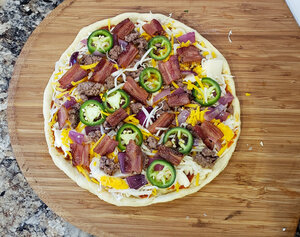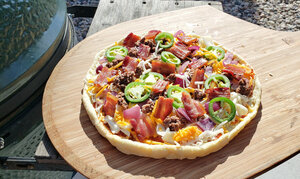 My older griddles don't have handles, but have a folding bail like a bucket does. Pit temp was 500°.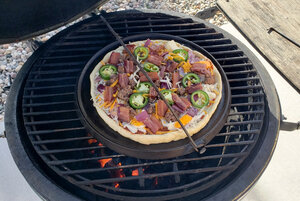 I monitored the cook by looking in the top vent with a flashlight instead of opening the dome too often. Almost ready, I'm going for the well done cook.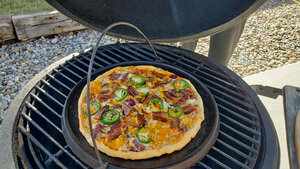 The finished pie.