Smoking Fanatic
Original poster
This is why I never care if the McRib stays or leaves.
The real trick is making sure your ribs are taken high enough to get a clean rib pull, which is always higher than I schmoke them to just eat at the table.
Also, I'm usually a dry ribs guy, but for these I sauce after the wrap to get a good muddy rib which makes for a more juicy sammich.
Start with a toasted hoagie bun (I toast mine with honey butter)
Add a little mustard (I use spicy mustard)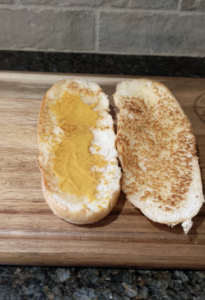 Throw on your ribs (bone in)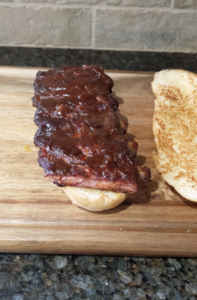 Add another squirt of BBQ sauce
Add some pickles (these are jalapeno brined pickles for another layer of kick)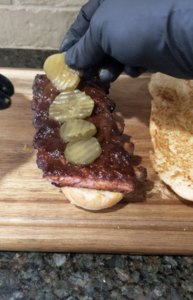 (sometimes I add onions, but I left it out for these ones)
Add your top bun and pull your bones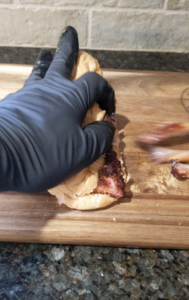 Boom.
This really is a super simple sammich, but sometimes that's all you need. Everyone always loves them (and I think people love pulling the bones out themselves).
I have a video of me making these on instagram @PitmasterSchmokey if you want to see it in action.