Epic Pitmaster
OTBS Member
★ Lifetime Premier ★
13,377
10,737
Joined Dec 14, 2013
Finally got around to doing this . 12 lbs all pork . I don't fry test much anymore , but this was a new one for me , so I put a patty in the pan . Taste was good . Not like bacon but good . So I'm thinking , needs to be cured and smoked to be bacon . Should be good . Used 3 - 11 x 8 pans . About 2 " deep . Had my hands good and wet and worked it into the pans and smoothed out the top . Not alot of pics on the start of this . I used plastic wrap in all the pans . Held over night , smoked the next day . I was worried about heat flow with the size of these , but worked out great . Bottom finished an hour or so ahead of the other 2 .
MES 30 . Mailbox and Auber controller . 12 " tube with oak / hickory pellets and sugar creek apple wood chips mixed in . Tube burned out at 8 1/2 hours .
Pulled these at 145 . Fry to finish .
This is what I ended up with ,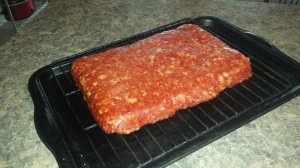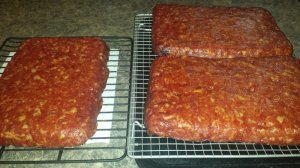 Cooled down , had to slice it .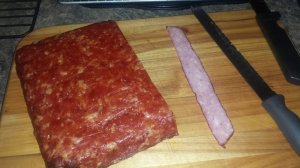 Next morning got out the slicer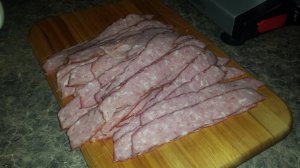 Fried some up , and had some breakfast .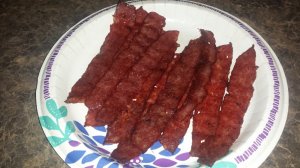 I was shocked and very happy with how good this came out . Everything about it . Taste ,
smell size and shape . So good and worth it . I cooked this in a grill pan . The ridges gave it a nice look I think .
Had a few air pockets in that section , not to bad .
Another great mix from Owens .
Thanks for lookin .