Epic Pitmaster
Original poster
OTBS Member
★ Lifetime Premier ★
Dec 14, 2013
14,702
12,745
This is from Len Poli's site , crossed over to Umai bags . Used his basic spice profile , then followed most of the Umai directions . I say most because Umai called for 4 months in the fridge . This lost 40% in 4 weeks . That's where I wanted it .
Cured 2 weeks with the spices in a vac bag .
Then rinsed , dried and sealed in the Umai . I didn't add any more salt or seasonings to it .
This go round had a great seal and the bags stayed tight to the meat surface .
Out of the cure . Rinsed and dried .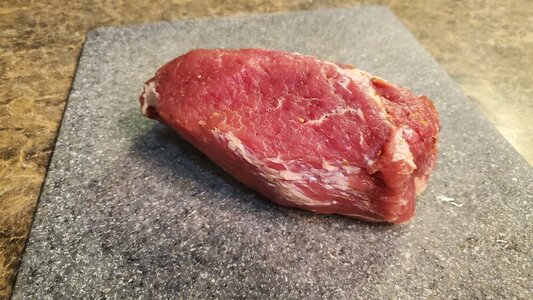 Sealed up in the Umai bags . Weighed and tagged .
This was about half way through . Loosing weight fast .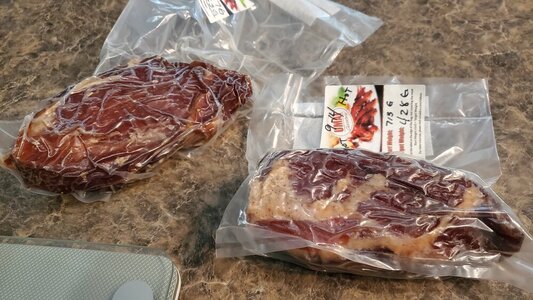 40% loss . I have 2 of these . Gonna let the other one go a bit .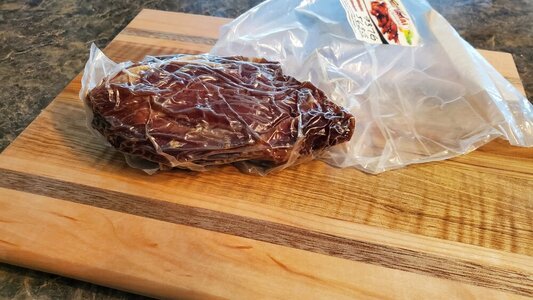 Out of the bag , and taking a peek . These always smell so good .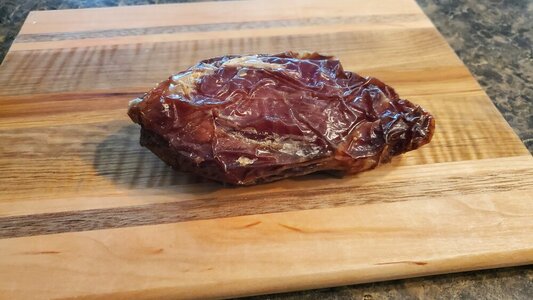 My goodness . It's good . ( That's about as dramatic as I get )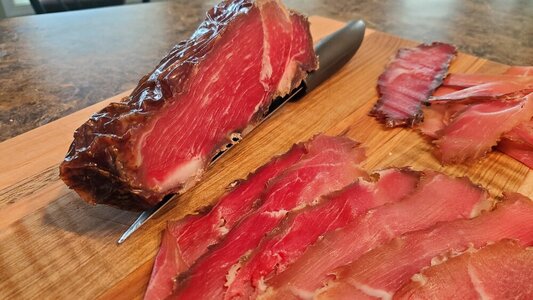 Nesco FS-250 takes a nice slice .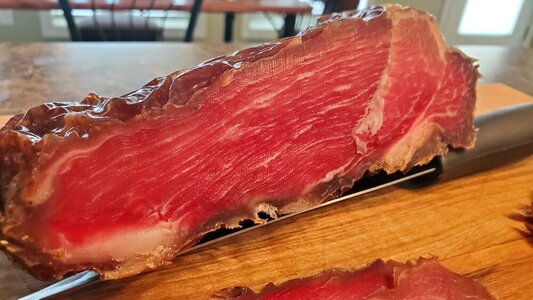 Gonna let the other one ride and keep an eye on the surface hardening .