Safeway had "St Louis style" ribs on sale last week for 1/2 off, yesterday was the day.
These were 3-2-1 ribs done @ 225* in the Traeger as I wasn't going to be able to babysit the propane smoker. The "set & forget" of the Traeger is really nice sometimes.
Let me start with a shoutout to SmokinAl, whose rub really set these off. My wife loved the sweetness of this rub as well as the lack of salt.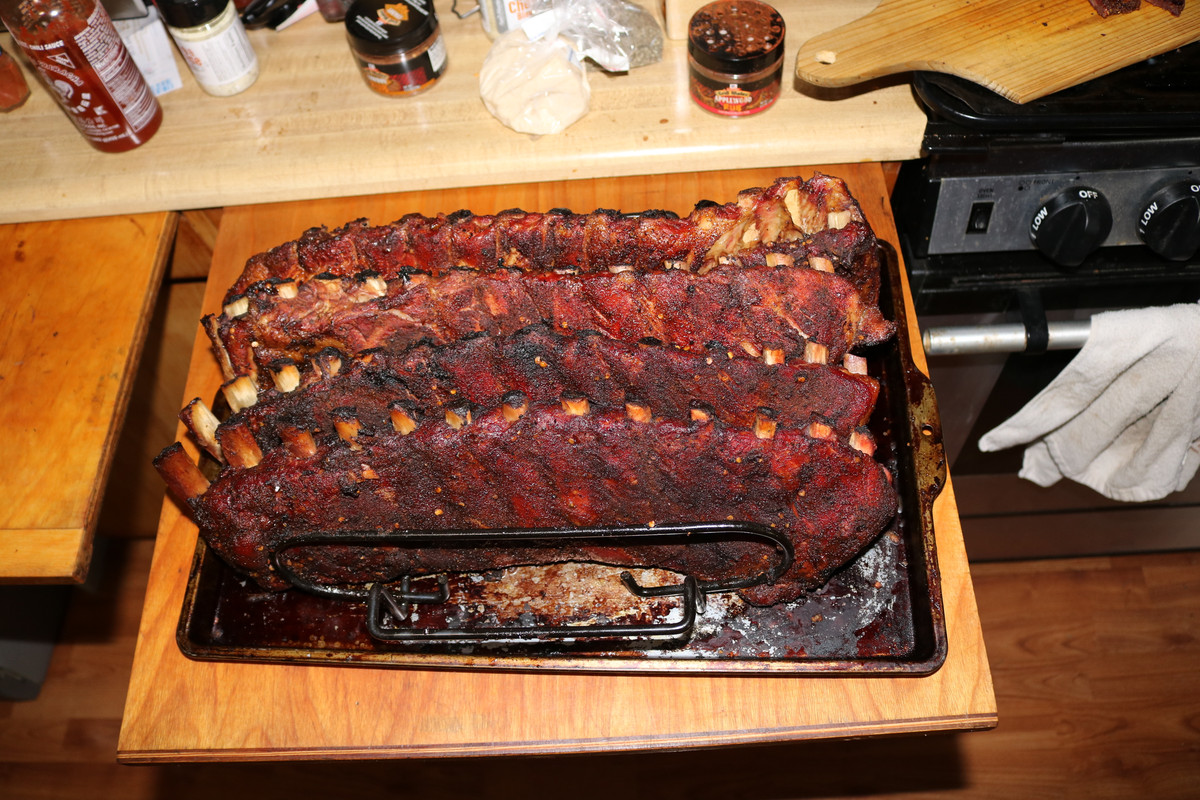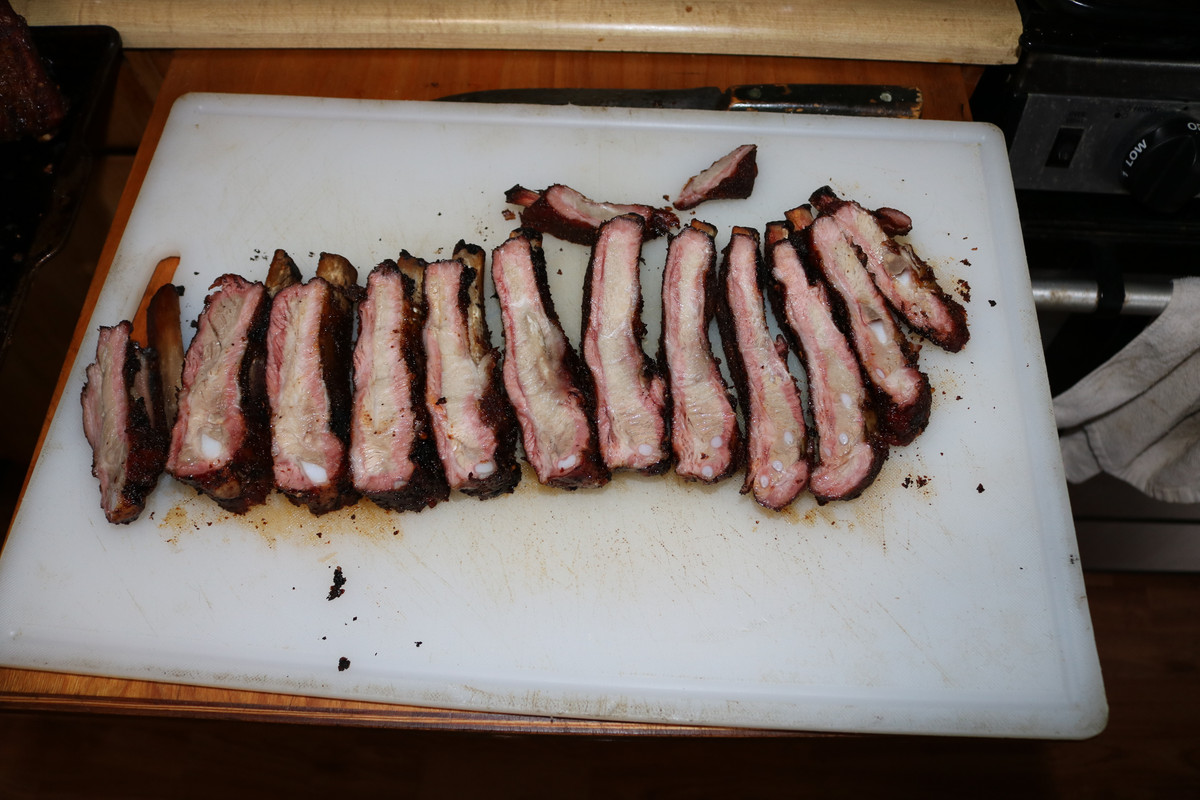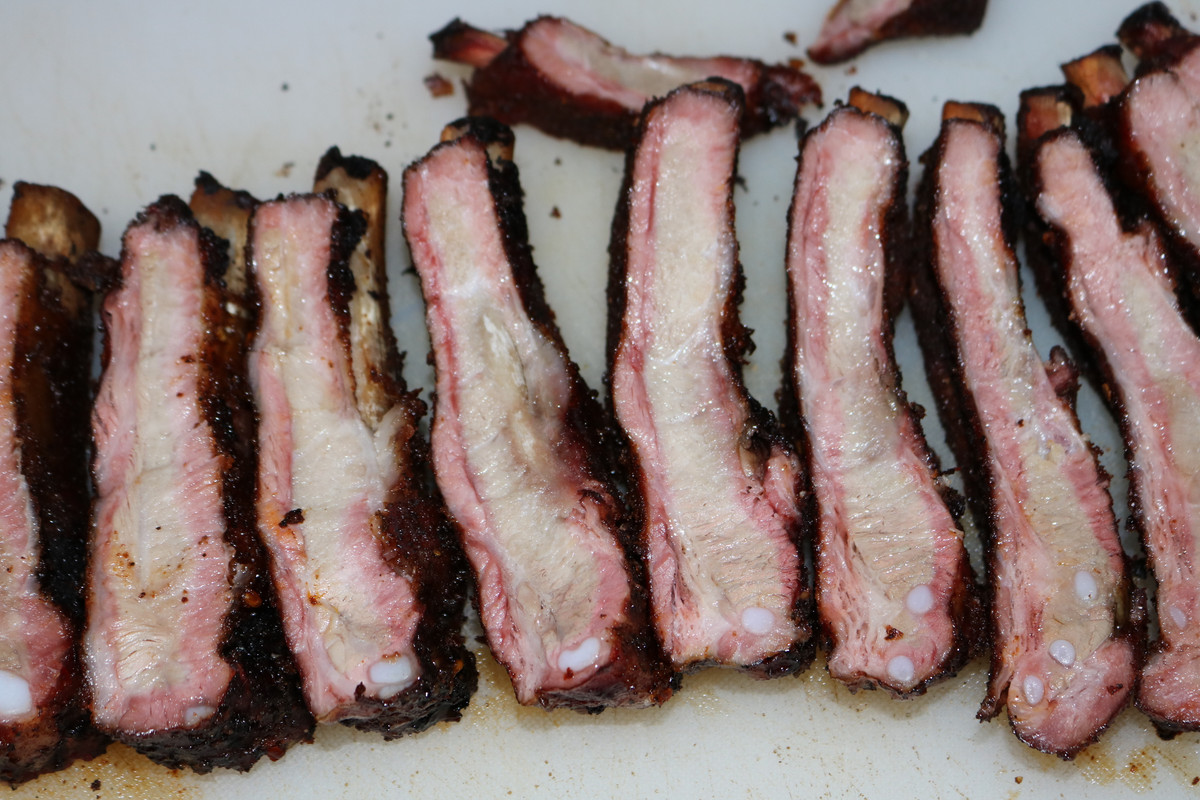 The last pic shows how moist these stayed, I added apple juice to the pan for the two-hour enclosed cook. Two racks in the fridge, two in the freezer for those "what do you wanna do for dinner?" nights.