Master of the Pit
Original poster
SMF Premier Member
I have two sons the youngest cane to visit on Sunday. He usually comes once a week, he only lives across the lake in Seattle. He usually requests pasta sauce, and something to put it on, he didn't request this time so I cooked what I wanted. Beef ribs with hickory smoke.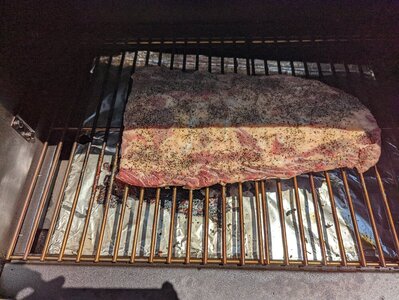 My oldest son visited last night, he doesn't visit that often. He too lives just across the lake, who knows why he doesn't want food free food. Since he doesn't come often I made a special dinner, plate ribs. These turned out to be the best I have made, they were truly remarkable, cooked on mesquite wood.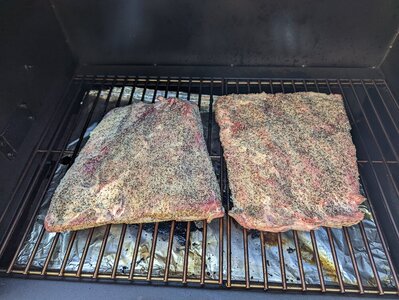 The small rack pulled at 195° and the larger one, the one we ate, was pulled at 200°.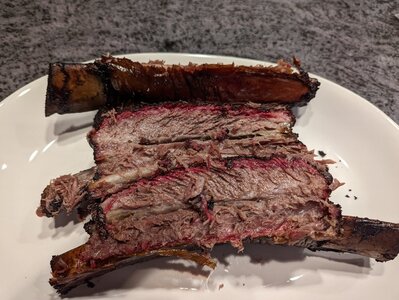 We only ate one of the plate ribs, and the other will be used to make some brisket pizza this weekend.