Master of the Pit
SMF Premier Member
1,933
1,796
Joined Aug 1, 2018
While I made it and just in time. Everyone has to work 6 Saturdays in a row. I would of been fired!
Been thinking about my Dad today knowing how happy he would be for me today. This the only hard stuff he really liked so picked up a bottle and having a toast to him. Love you Dad!
My Dad, brother and his son 1st pic and my Dad and Mom.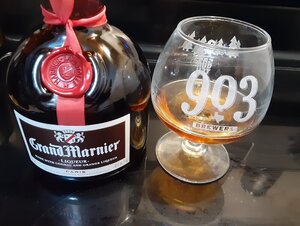 Last edited: