Smoking Fanatic
SMF Premier Member
791
980
Joined Jun 12, 2019
Hey everyone,
The rain of last week finally moved out and that gave me a nice crisp fall day to throw some cheese on. Used apple pellets for about 2-3 hours or so. Didn't really pay too much attention to the time: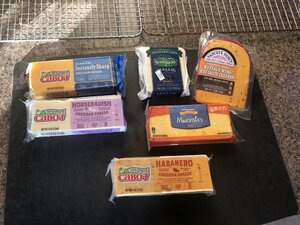 The Habanero is really good but it has quite a kick. And the kerrygold is amazing.
This morning I also put a sirloin roast on the SNS kettle with some hickory wood. Got seasoned up with a coffee rub (recipe from heygrillhey) which was really great. Took it to 135, sliced, and put on a nice salad.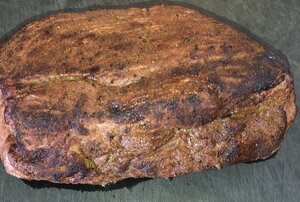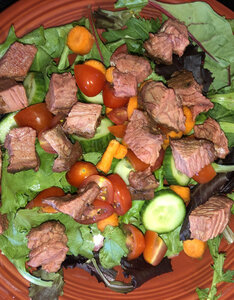 Will make a great lunch the rest of the week.
Thanks for looking all!