705
581
Joined Dec 1, 2019
Well, fryers do at least.
I made a slightly lower in salt and sugar version, and I butcher all poultry to get a front and back half, this gives me a chance to tidy up the bird a little bit... trimming the ribs back and removing all sharp edges on the backbone. Butchering this way also gives me full control on finish temperature., and I never turn them, ever. This go round I used some cracked pepper in the brine, and after the rinse, no other seasoning. I cold smoked it for 2 hours in my Big Chief at about 100°, and hot smoked on my Big Green Egg for another 2 hours at 250° until 160° in the breast and 185° for the dark meat. We had some of the dark meat last night with dinner, and the breast is for sandwiches and salads this week. I tested some today.... it won't last the week.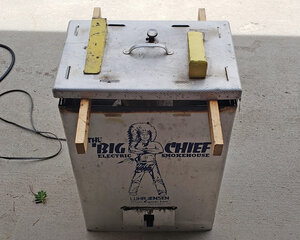 Each half plumps up really nice.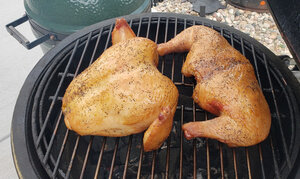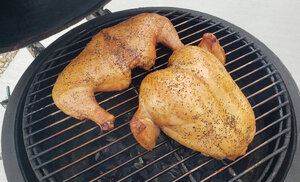 Right off the smoker
First slice after a 20 minute rest. I really push the internal on dark meat... about 185° is where I like thighs.
Chilled overnight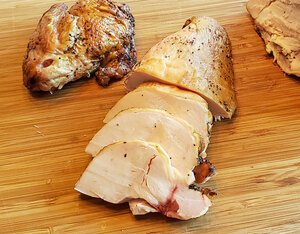 Updates to this technique will posted as they become available.
Update 1: 6-29-2020 can be found in Post #8.
Last edited: