Smoking Guru
Original poster
OTBS Member
SMF Premier Member
Doing my part to continue the Asian theme Robert started. First off let me say I should of done this outside! Hunan Beef my favorite Asian dish. Looked at flank steak at store and to $$$. Like Robert said I don't like thin steaks and had couple thin Ribeye's in freezer for over 2 years so figured pull one for this. Glad I did. I cut the Ribeye thin on a bias than marinaded in this for 6 hours.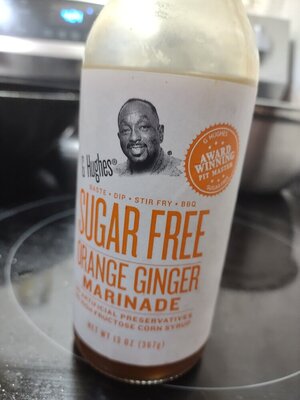 Cut up some red onion, red bell, orange bell, jalapeno and mushrooms. First in was the meat. Man this Wok is hot!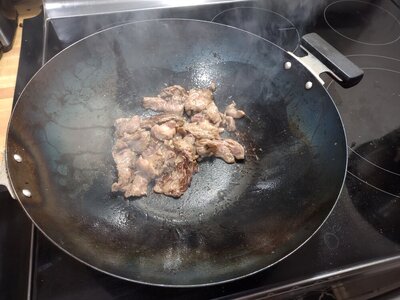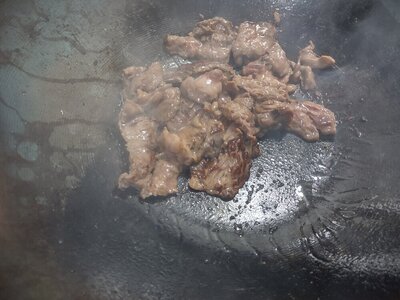 Next the cut up vegs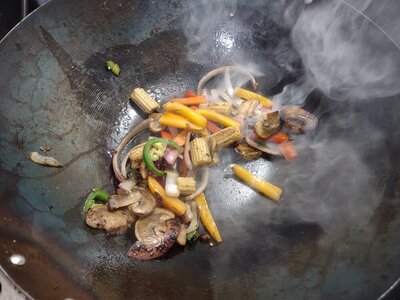 Had some frozen broccoli next. Still had some crunch than everything back in and put sauce and red pepper flakes. Used some Private Selection® Spicy Hunan Style Stir Fry Sauce. The ribeye was out of this world tender and flavor! Just can't believe how good it was. The whole dish was very good but that meat was the star. I have enough to do this again tomorrow. Stir Fry should be a weekly thing.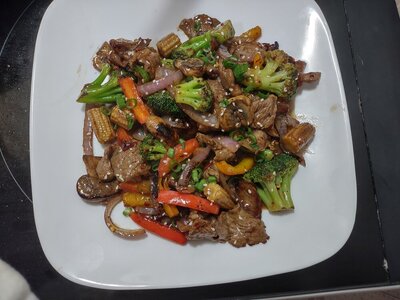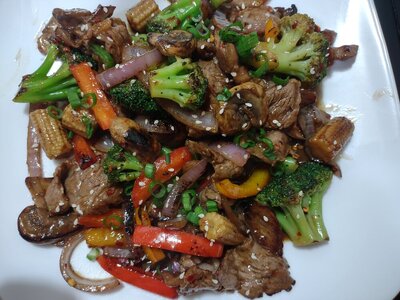 Last edited: