Master of the Pit
Original poster
SMF Premier Member
My wife and a DIL had birthdays during week so time for a get together!
Local Food Lion had BB on sale at .99 so perfect time for some pp and sides.
Fired up the MBGF 1050 at midnight and loaded 2 on the heat at 225.
Running lump and pecan chunks.
I massaged 1 with Kosmos Chipotle and 1 with a local rub and topped with Kosmos Killer Bee.
Set the ThermoPro to 160 and took a nap and let them ride.
Up at 6am and both were sitting in the 160 range so time for a wrap.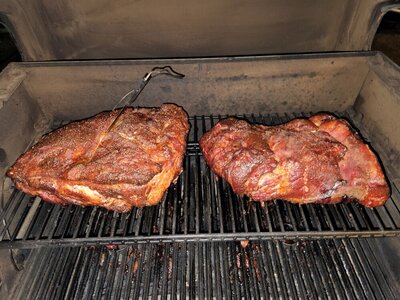 Panned and a little juice added.
This is made locally and has a vinegar base. Adds a nice flavor.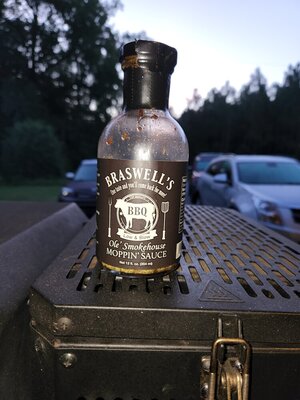 All wrapped up and waiting now.
Keith