Master of the Pit
OTBS Member
SMF Premier Member
★ Lifetime Premier ★
2,680
3,174
Joined Dec 1, 2019
It's that time of the year down South.... so I figured it was time to spread the love and make a batch. I assembled the holy trinity (onion, green bell pepper and celery) and brought the pope (garlic) along to the party. I used some 'northern crab', shrimp, chicken drumettes and a couple links of andouille. And set out to work.
My roux takes the longest, about 45 minutes of constant stirring and I went for what Chef Paul would call a red-brown roux (upper right). The trinity is slowly added to the hot roux by the spoonful, which partially cooks the trinity. Later this mixture is added to seasoned chicken stock.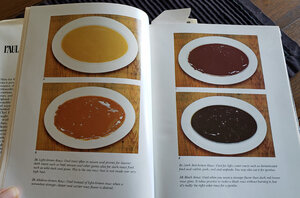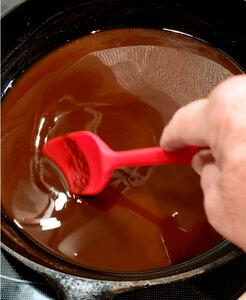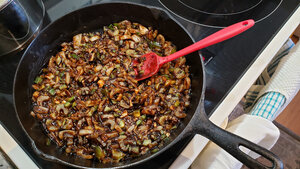 My crab and shrimp get added during the last 5 minutes, but after cleaning I take all the shells and wrap in cheesecloth to simmer in the broth for a richer flavor.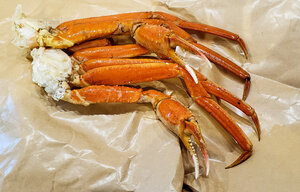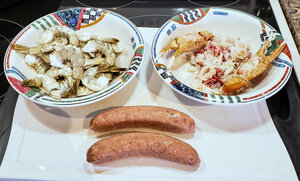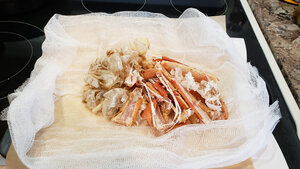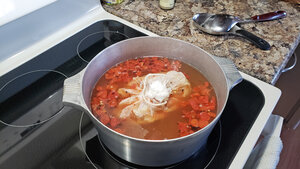 Meanwhile, my smoked meats are getting happy, and I saute some okra. The andouille is a smoked sausage, but it needs a light grilling to wake up the flavors before going into the gumbo.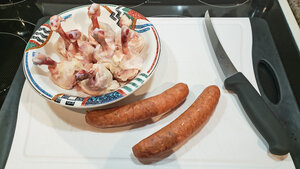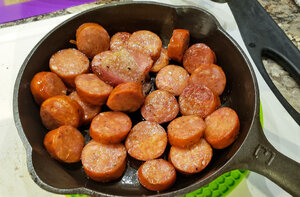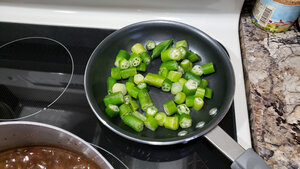 The warm roux mix is added by the spoonful to the broth and simmered, next the picked chicken meat goes in and cooks a little while. The sausage and okra goes in and is followed by the shrimp and I remove the Magnalite from the heat. In about 3 minutes the crab is dumped in, parsley is added and it's ready to dish up over rice. We like the Gumbo File (sassafras) and hot sauce at the table.