Master of the Pit
SMF Premier Member
1,935
2,151
Joined Dec 1, 2019
We were making a batch of breakfast burritos for the freezer and so I had mine on a bed of Mr's ~t~'s green chili and cooked it in my Small Egg. The filling was hot pork sausage, eggs, cheese, green onions, peppers, potatoes, and cilantro. For the topping I added two kinds of cheese, and some green onion tops, and it took about a half hour on the pit to bring everything up to temp. We roast out own peppers twice a year, so the heat level varies with the Hatch and Big Jim peppers we can buy. Don't get me wrong, I love a good red chili, but green chili is a wonderful change. And it's green, no doubt about that.
Saturday night I broke out the Makers Mark , and was slightly over-served.... so this was a great breakfast.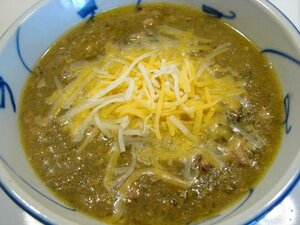 Here is the filling and the basic assembly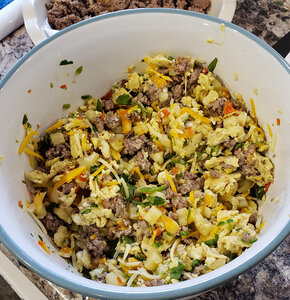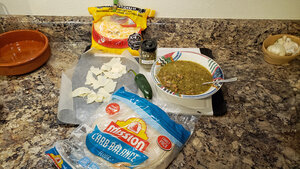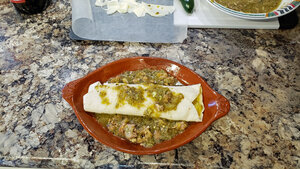 Onto the Small Egg. In this application, my GirllGrates diffuse some heat and won't let the bottom of baking dish or cast iron skillet burn.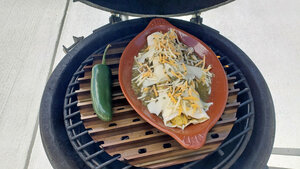 About 15 or 20 minutes into the cook.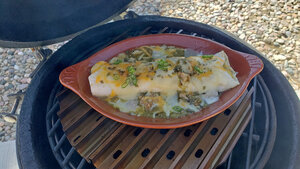 Ready to dive in...