668
646
Joined Sep 28, 2018
Found a cute little 9 lbs Packer that I'm smoking for company tomorrow. I'm also throwing on a chuck roast to cube up for burnt ends.
The plan is 225° with mesquite until tender. I'll wrap with butcher paper sometime between 165°-175°. Company asked what time supper was and I told them, "When the brisket says it's time to eat."
Right now it's SPOGed up and back in the fridge. I plan to wake up at 5:30 and have it in by 6. I've never seasoned it up this early, but thought I'd try something new.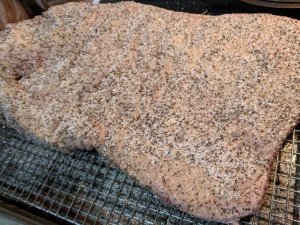 I'll throw the chuck on around 8 or so. Right now it's sitting in a pan with some worcestershire and SPOG.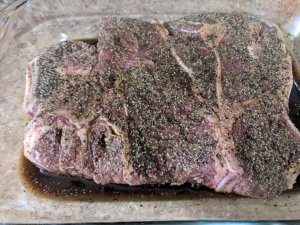 My MES is already on and will be preheating all night at 225°.
I'll be updating y'all as it goes.