Smoking Guru
OTBS Member
SMF Premier Member
★ Lifetime Premier ★
6,159
2,840
Joined Dec 14, 2013
Something I like to do every once in awhile . Fun cook and makes a great meal .
Make up some dough and spread it out on a sheet pan .
Layers start with Motz cheese .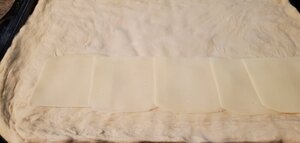 Then some salami ,,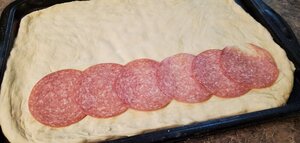 Next , some tomato basil cheese , sandwich pepperoni and some peppers .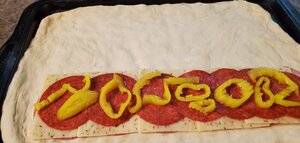 Another layer of motz , and more salami .
Tomato basil ,
Pepperoni ,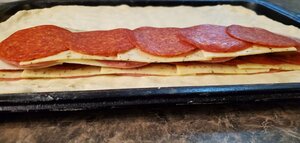 More peppers ,
Last layer of cheese . You want cheese top and bottom to keep the dough from getting soggy .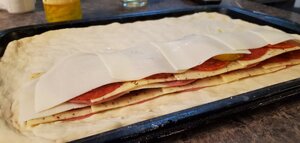 Fold the dough over and seal up .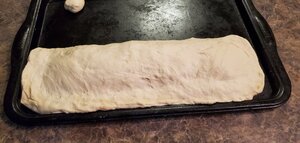 Cut some vents ,,,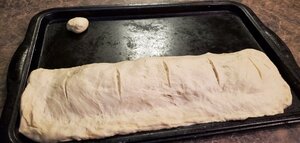 Into a 350 oven until the dough starts to set .
Remove and hit it with some egg wash .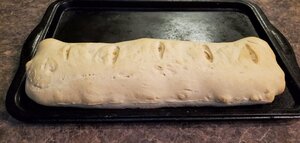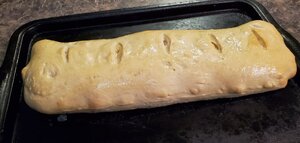 Sprinkle with garlic salt and poppy seeds .
Back in the oven 'til dough is cooked .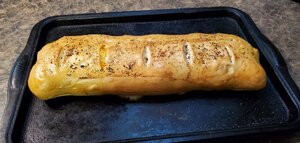 Sliced up ,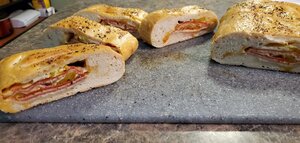 Store bought onion rings , makes a great meal .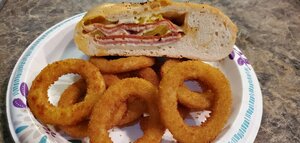 This needs to rest a couple hours before serving ,
so the cheese has time to set .
Makes a great sandwich .