Master of the Pit
SMF Premier Member
1,192
1,043
Joined Aug 1, 2018
Did the trout in the MES40 with tray full of cherry dust with mailbox.
2 hours 120
1 hour 140
1 hour 160
1 hour 180
145 pulled. Resting fridge till tomorrow. They where juicy as heck.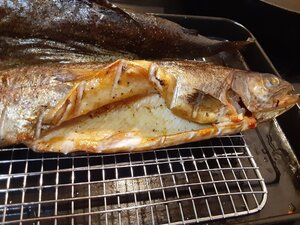 Couple lobster tails. Try several cooking methods and just like fry pan with butter medium heat until 145. They been very good lately!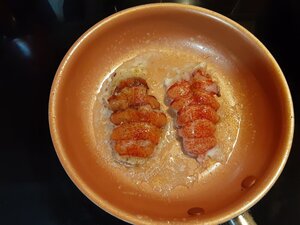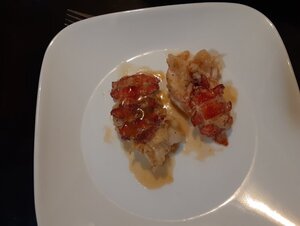 Put some shrimp in smoker while tray still going. They good but just not as good as grilled!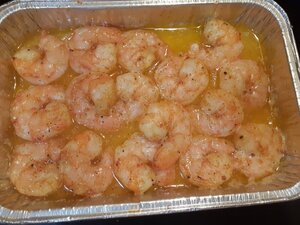 Then some crabs. .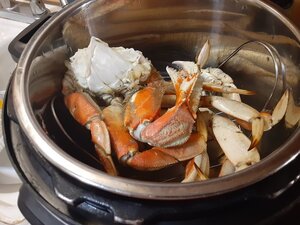 Last edited: