Lake Michigan was good to the boy and his grandpapa this summer, so smoked salmon it is! This is my second go at smoked salmon. learned a few things with this one that I will make note of and change for the next batch. - smoked with cherry pellets in the hopper and applemash in the tube - all cookinpellets.com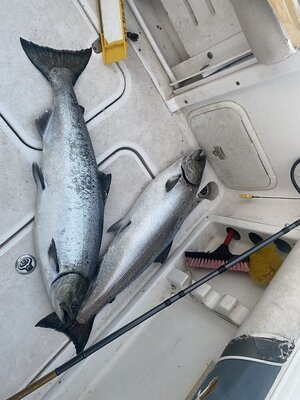 This sappen season we made a lot of maple syrup! Made maple sugar out of some of it to cure the salmon.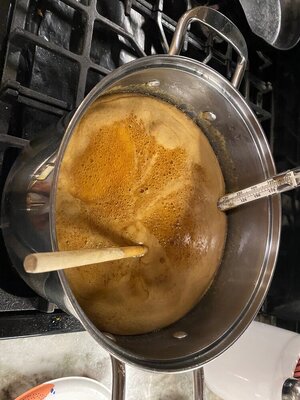 cure that I used was 2-part sugar to 1-part salt. This was the mistake that I will adjust for the next batch. From what I have read the typical cure is 3-part brown sugar to 1-part salt. I went with 2 to 1 sense maple sugar is considerably sweater then brown sugar and I used canning salt. The finished salmon was good but borderline too salty to eat. Not sure if I should have stayed with the 3 to 1 or maybe I should have used kosher or sea salt instead of canning salt? I also went with volume and not weight for the mixture. 2 cups maple sugar /1 cup salt. Should I have went with weight instead? maybe I left them in the dry cure too long (12hr)?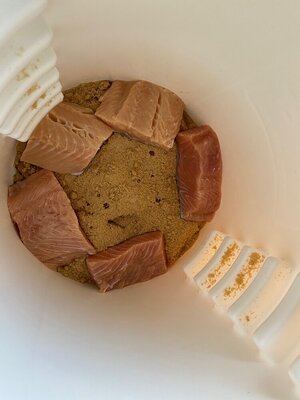 this is the salmon getting covered with the cure mixture.
after 12hrs in the dry cure and 12hrs in the refrigerator, ready for the smoker. 4 different flavors - garlic and herb/ tajin / black pepper/ teriyaki glaze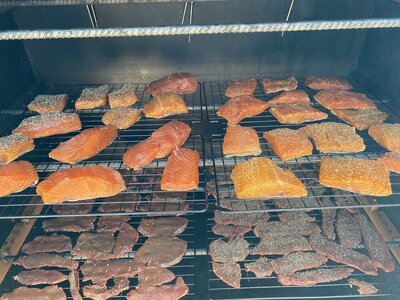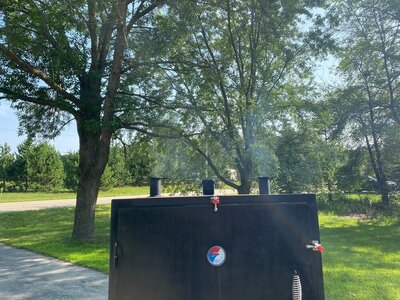 also have a batch of venison jerky going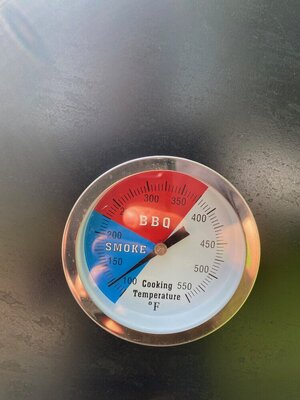 started the smoker at 120° - side note this smoke was done completely with my pellet hopper from Smoke Daddy (my smoker has a heating element that I typically use for low temps). I recently sent them my controller so they could reprogram it. With the reprograming I can get as low at 100°!!! I was very happy with how the pellet hopper performed. I might do a post on that as well.
ran smoker at 120 for 1hr , bummed to 140 for another hr and finished at 175- pulled fish off at 145/150ish IT.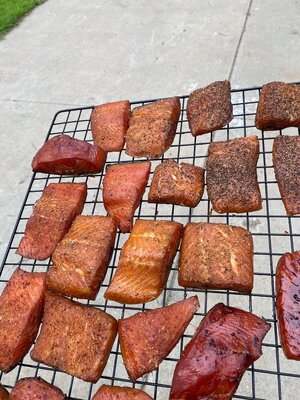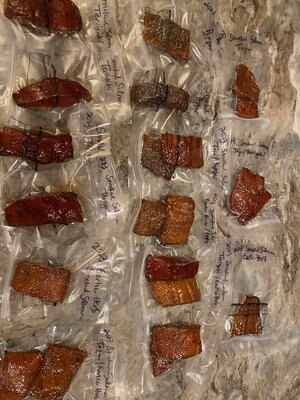 Overall turned out good, just a bit too salty.
Thanks for looking!!!