668
645
Joined Sep 28, 2018
Will the
meal prep chuck
I did the other day, I decided to make a quick lunch for a cold cloudy day.
Thawed some chuck in a simmering pot until warm.
Layered some bread with some horseradish-mayo, smoked sharp cheddar, chuck slices, and then some smoked provolone.
Toasted low and slow on the cast iron.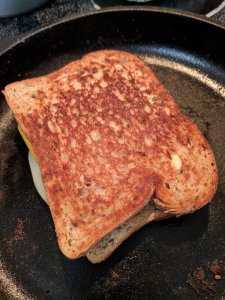 Boom. Sammich.