668
645
Joined Sep 28, 2018
I have a ton of chuck in my freezer, so I decided to smoke a couple for meal prep. Our family likes pepper crusted roast beef slices for many different dishes. However, we also like our roast beef slices really tender, so I smoke it all the way to pulling temperature and then chill before slicing.
Start by layering a chuck roast with a little SOG. Afterwards, murder the outside with as much course black pepper as will stick on the roast.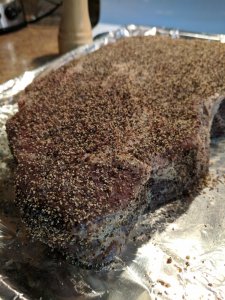 I then started the AMZNPS with mesquite and smoked the chuckie at 250º.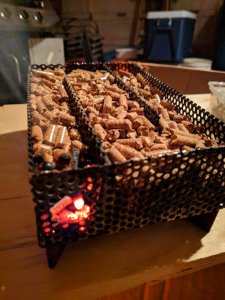 I smoked the chuckie until the crust formed up solid. At this point, it was 172º IT.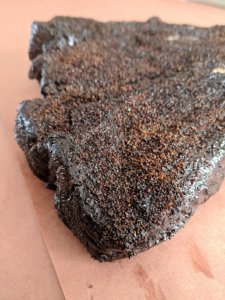 Remove the roast and wrap in butcher paper to preserve the bark but also aid in retaining some moisture. Then bring the chuck up to a probe tender temperature. Usually I find this is around 200º-203º IT, but this time it went all the way to 208º IT.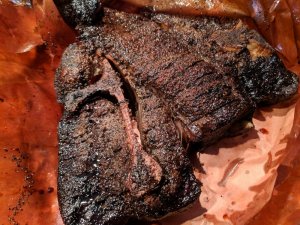 I don't worry about resting at this point, because I'm going to chill it. But before I do that, I pull out the bones and place it in a dish covered with saran wrap to chill in the fridge overnight.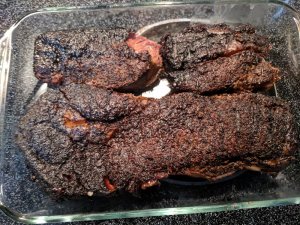 After a thorough chilling, the roast is firmed back up and ready for slicing. I don't have a slicer, so I just use a good sharp knife and a keen eye to make some nice thin-ish slices.
All packaged up and into the freezer. I can then pull these out as needed throughout the weeks to come.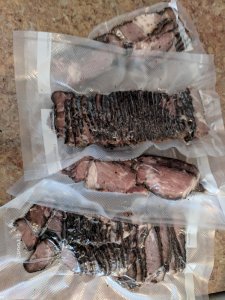 We'll use these slices for sandwiches in the kids school lunches, tacos, or heated up and pulled apart for soups, enchiladas, salads, chili, etc.
One dish I find particularly tasteful is to make a roast beef salad sandwiches, as in the type of salad where you make a chicken salad with mayo and other offerings for sandwiches. It tastes great to throw in a little horseradish into the mixture.
Last edited: