581
597
Joined Oct 10, 2017
As some of you already know, I received a Blackstone Charcoal/Griddle Combo earlier in the week. This morning I seasoned it to get ready for this post. The first meal my wife and I agreed on was cheesesteaks. So, here we go.
First, green peppers and sweet onions: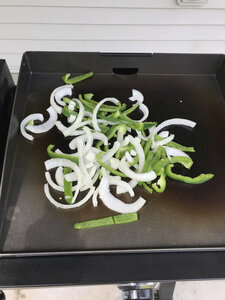 The shaved sirloin seasoned with SPOG: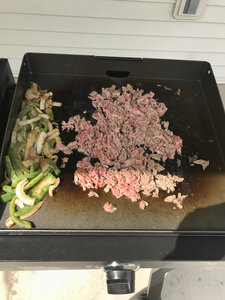 Steak mixed with the peppers and onions and topped with American cheese: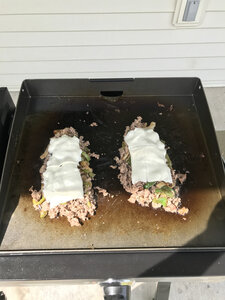 Buns added to the griddle for toasting: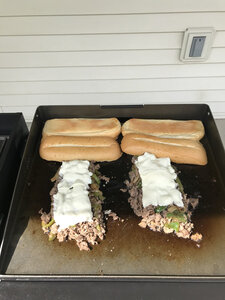 The finished product: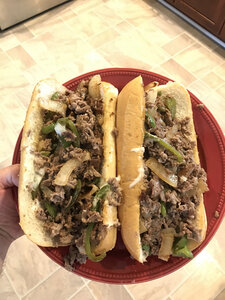 Overall, I'm a big fan of this griddle and understand why so many of you use them so often. I don't know who was the first to start using this griddle and posting on here, but I like you.
This cheesesteak was like one you'd get at a restaurant. My wife and I really enjoyed the cheesesteaks and I'm excited to use the griddle again tomorrow. I'm thinking the next meal will be shrimp fried rice.
Thanks for looking!
-Derek