Smoking Guru
Original poster
OTBS Member
SMF Premier Member
Pastrami Band wagon, I'm hopping on

Well I love pastrami and have seen a lot
lately, so like it says I'm hopping on the wagon with you. Hope it turns out like everyone else's.
So with some reading and watching. I am following

SmokinAl
,s way this time . And I will not change anything this time . Than if it works I will make it again for my tastes
Al's is from I think 2014 in the search area.
Here we go.
The main ingredients
Trimmed up and injected with the mix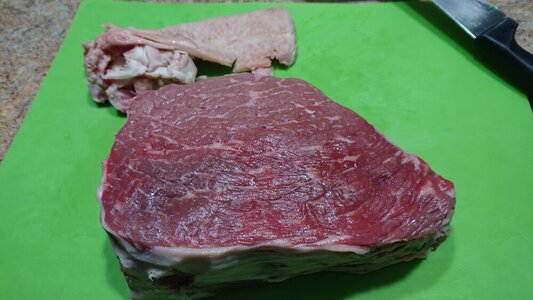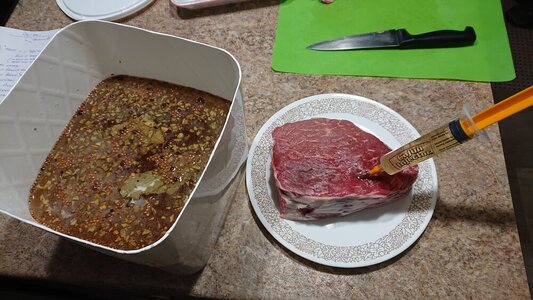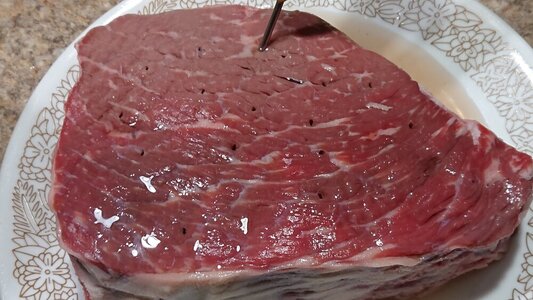 Hope I did not get carried away , injected about every inch, she is full Captain she is going to blow... ( say it like Scotty from Star Trek, ) sorry early, but running late for work.
In the brine and off to the fridge for couple weeks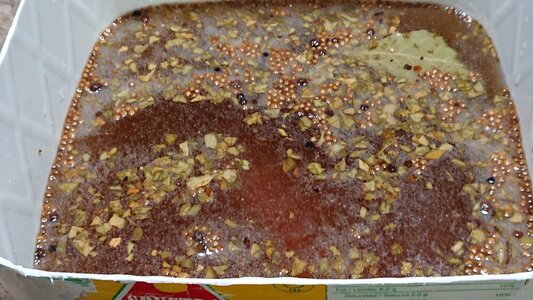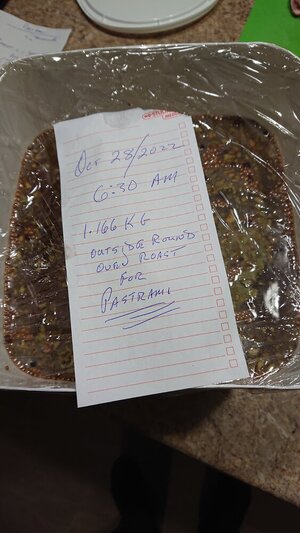 This is it for this morning, I have to get to work, can't be late . The boss is a Pr**k
I will return.
David