Epic Pitmaster
OTBS Member
SMF Premier Member
10,956
2,762
Joined Apr 4, 2013
Just a suggestion, now's the time to pull out all those kitchen and carving knives and get them in shape for the upcoming events. You wouldn't want anyone to cut themselves with a dull knife or need to tear off a piece of turkey or ham.
To make it more fun, lets see those blades! You know your proud of them or at least how sharp you can get them so share!
Newer blades
Older blades
Steel
BTW I use pumice "wet" stones, hard stones, Diamond stones and a belt sharpener........ And my secret weapon is........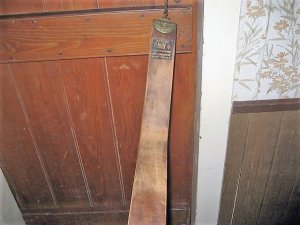 My Pops old razor strop from when he barbered, back when he got out the service.
So you've been challenged, break 'em out, clean 'em up, and show us your wears!