Hi all,
Thought I would give this posting stuff a crack lol.
So in 2019 the wife and I raised some meat birds for the freezer and my brother-in-law fattened an Angus beef that we got half of. Here are some pics.
These beasts dressed out over 8lbs!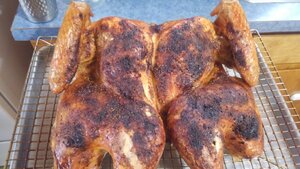 First spatchcock over pecan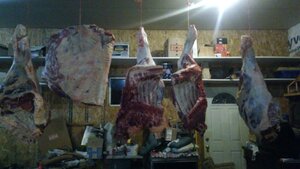 The beef a hanging
Aged the steak cuts 6 weeks
A Porterhouse in a 12" Skillet
Getting the grill ready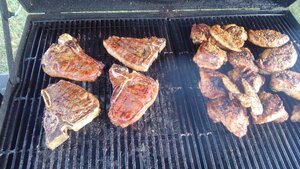 And all ready to eat! Farm to table right there folks!