Epic Pitmaster
OTBS Member
SMF Premier Member
★ Lifetime Premier ★
10,449
6,847
Joined Dec 14, 2013
This is a cook I did end of last summer , but the story of how and why started 25 years ago .
This is to long to tell . Something my wife wanted me to do way back when . I thought she was out of her mind , but it works and It's the only way I do pork steaks any more .
soak in vegetable oil , then dredge in bread crumbs .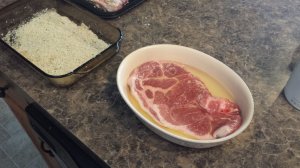 I didn't get a dredged pic ,
indirect on a screamin hot grill . This is after the first flip .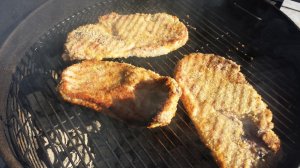 Charred up nice , ready for some sauce .
Have the rest of the meal ready to go .
Sauce and hit the plate , time to eat .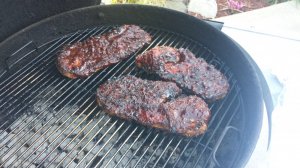 I think it has to do with the oil on the meat that makes this so tender and moist .
Really good .