New (used) cookshack sm008 got its dry run last night and it's maiden voyage this morning on these beauties.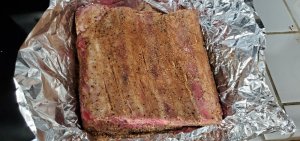 225 on the smoker with hickory and cherry. I'm still learning this electric smoking thing. There will be a surface probe for a few runs.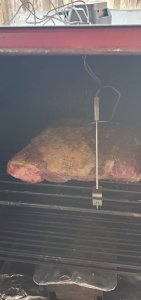 Pulled @190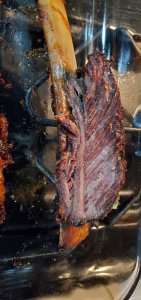 And the plate kept very simple: baked cauliflower. And keto friendly too, if I don't tell you about the steady pours of Woodford rye throughout the day.
I split the plate of ribs and sauced two of them for Mrs S-met. Quick glaze and under the broiler. While they looked good, I like dry rub, not wet and sticky (at least with ribs).