Master of the Pit
OTBS Member
SMF Premier Member
1,988
2,191
Joined Mar 8, 2017
Pulled an all-nighter for a few clients Friday night. Prime brisket was on the menu. Since it was a late night cook, and after the work week I had, I didn't get too many pics but here's the jist.
I just had a bunch of hickory delivered. It's so frustrating having wood delivered not properly seasoned. I hate complaining because it was some pretty hickory; but it hissed and sizzled all night long. I was worried the meat might suffer.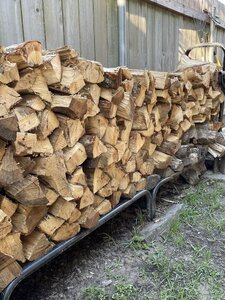 Fortunately the meat did not suffer at all. As much thick smoke as I saw coming out of the stack all night, I just knew it would be bitter. Those Langs draft like a champ.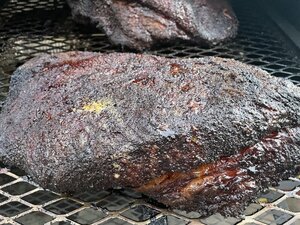 I ran out of my usual rub, oak ridge black ops. So this go round I used Chupacabra brisket magic. Altons rubs never disappoint, and this was no different.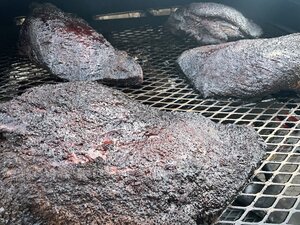 I ran between 235-250 all night. Wrapped when bark was set how I like, then probed for tenderness and temp the rest of the way. All in all the cook took right at 11 hours.
I got a little impatient with this guy. Not quite set in the middle but it was still tasty (we kept one for the house).
I love brisket. Now for leftovers. The best part!