Smoking Guru
Original poster
★ Lifetime Premier ★
I know there was another sourdough post today but I just had to post mine as well. My first try at sourdough bread.
I had a couple batches of starter going for around 10 days and it was time.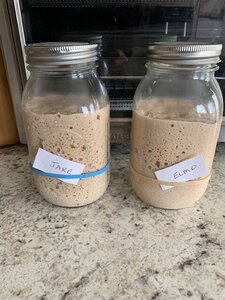 Jake's a couple of days older than Elmo and seemed frisky so he got the call.
The usual first mix, autolyse, folding, etc. and into the fridge overnight. I didn't think it "rose" enough after 12 hours but at this point I was going to bake, one way or another.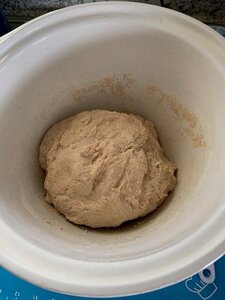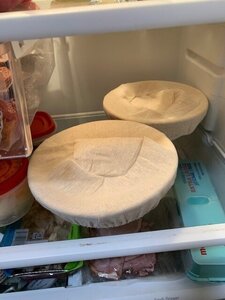 Next day, time to bake!
Sorry no pics of the dutch oven process but here's the end result.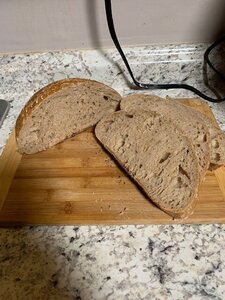 Came out a little denser than I wanted but still soft and tasty.
Couple of takes:
My oven cooks a little high and I forgot about that. The crust was just a little harder than I like but the Mrs. was fine with it.
Next time I'll set it at 265 instead of 275.
I'll let it rise an hour or so at room temp before refrigerating for the night.
The instructions for the recipe I used said it was done at 208 IT. I think that's high and the thump test worked better
(Thump it and if it sounds like a ripe watermelon it's good).
All in all, I'm happy with how it came out, not perfect but not an outright fail.
We've already gone through almost one loaf and I'm looking forward to the next ones.
Maybe next week. Elmo is residing in the fridge at this time just waiting his chance,
Definitely a learning experience but some good fun!
Thanks for looking, folks, and keep trying new things!
Dan