Master of the Pit
Original poster
OTBS Member
SMF Premier Member
we had our families Christmas this past Saturday, always the last one of the season and getting harder to schedule because of the grandkids playing sports.
so I decided to give Jeff's double smoked ham a try and it was amazing!! everyone really liked it, and I thought it was one of the best tasting hams that I've had in a long, long time!! smoked it using apple wood on my campchef pellet grill at 225* for about 3 hours.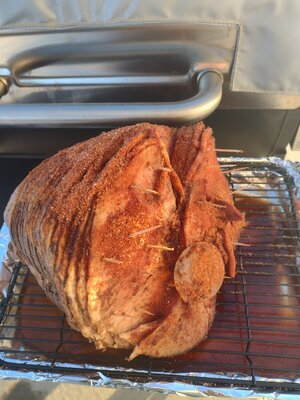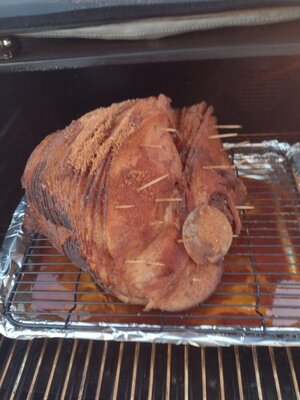 i will say that i used
Jeff's rub
, but left out cayenne pepper, which was for my preference and a lot of the others attending who don't like the heat.
not a lot of pictures as it was a hetic time, as usual with all the people around and lots of things to get done. but if you haven't tried Jeff's version, give it a go, it is great!!