Master of the Pit
OTBS Member
SMF Premier Member
★ Lifetime Premier ★
2,694
3,208
Joined Dec 1, 2019
I eat a lot of fish, and some of my favorite is grilled fish, smoked fish,... canned fish, fried fish, smoked fish (I really like it) , baked fish and pan fried meunière style.
So, my home water reservoir is undergoing renovations on the dam and is at the lowest level since the late '30's when it was built. My blue ribbon tailwater river is low and harder to fish even with fall runoff. But, Lake Sam's (Club) is open for business with Steelhead trout. This was a skin-on two-pack, and weighed in at 3#. So maybe a 9# fish before field dressing??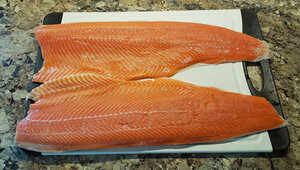 Most of it I prepped for dry curing and smoking..., but there is a missing section...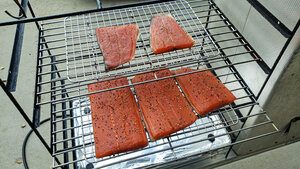 That was the piece I seasoned and grilled over live fire... without ever turning.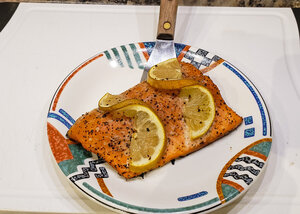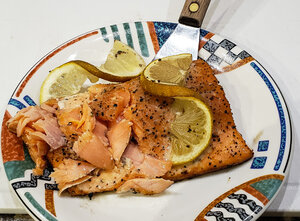 Fast forward to the smoked Steelhead... I love this stuff.