From reading everything here about spinning meats, I finally got one and was able to mount on my
Chargriller
charcoal grill. Spun a 6 lb Rib Roast and it came out fantastic. It was really fun too. Write ups above each picture.
Seasoned with Pepper and Garlic. I usually use Robert

tx smoker
's Beef Rub, but a little too spicy for the Mrs. Seasoned up and onto the Roto. Used regular charcoal and Oak chunks. Love Oak for Beef. Able to monitor Pit Temp and Meat Temp, thanks to Rich

chopsaw
recommending the Tappecue thermometer.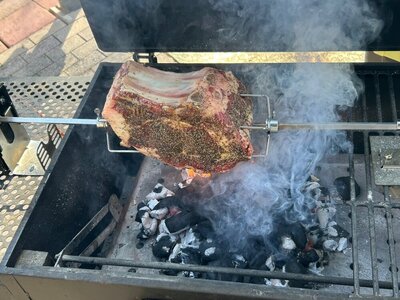 About 2 hours in spinning nicely, but each full turn, the meat slips on the Spit and jerks a little. I reinserted a few times to get it more even, still slipped over the spit. Unable to rotate images, sorry folks.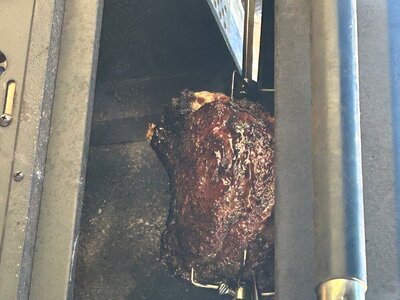 Off the Spit and resting. Smells awesome.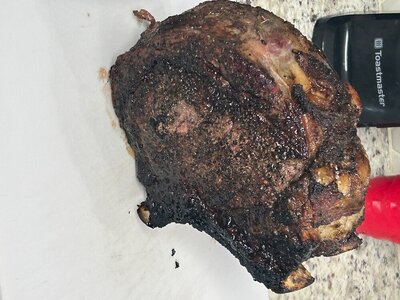 Sliced and looking great. Perfect doneness for our liking. Tasted great. This will be my go to from now on. Next time I'll try a whole Chicken. Thanks for stopping by.