Master of the Pit
SMF Premier Member
1,493
1,296
Joined Aug 1, 2018
Got a pot of beans going. Everyone seems to love these.
Here is my secret ingredient. A nice dose of ham broth. I will usual find a whole ham discounted after holidays and bake it for the juices for my beans.
Spices. That cardamom one of those spices that get people tryng to figure out what that is in there. Does not take much. Bought a coffee grinder for pepper. Man what a good job it does and really fast. That and my EVO oil sprayer my favorite kitchen toys.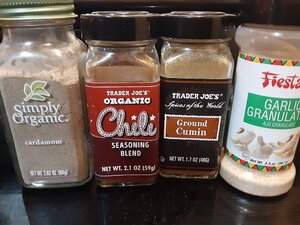 A onion and some ham hocks go in. I prefer hocks over ham for my beans.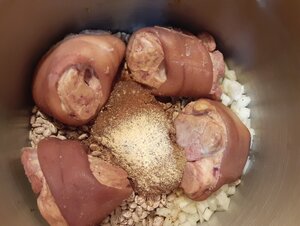 Cover with water and simmer. Never boil your beans. It will make them tough. About 1 1/2 hours remove hocks to cool then shred meat and add back at end. Usually beans pretty tender in about 2.5 hours for me. I add another dose of black pepper at the end. I just remembered forgot jalapeno's and cayenne.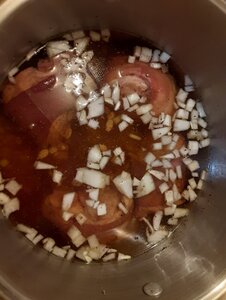 I miss my old friend Marc Thompson that passed. He had several big party a year and his friend Colorado Bob would bring sacks of Colorado Beans with him when he came. They where the best! I never eat beans until the next day. They get alot better. If done right they will be pretty much solid coming out of the fridge from the gelatin. Thanks for looking.
Done
Last edited: