Twiddling valves, although satisfying, was cutting into my bourbon time. Being the lazy ass that is me, I knew there had to be a better way.
There is. After my conversion, my little smoker is maintaining temp within one degree. The convection fan keeps the cabinet an equal temp except for the very lowest rack.
Here is how I did it: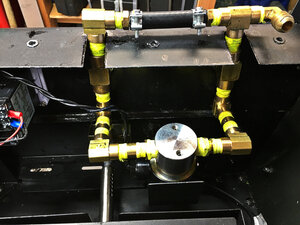 These are the guts of the plumbing. The key to these solenoid valves is they want to be VERTICAL. Solenoid pointing to the sky. And, my bench testing proves it. Finicky buzzards they are.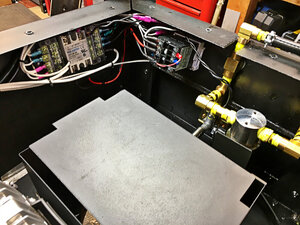 Here you can see the electrical stuff. The backside of the PID and the SSR along with some terminal blocks.
The air pump is on the left side. It squirts air through an eductor Venturi for my home-brew smoke generator.
This is the convection fan. I got it from an old oven. I added a speed control. I don't want to cause a hurricane, just enough air movement to equalize the temps and stir the smoke around. I bet this is going to be the cats meow for jerky.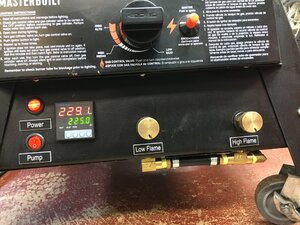 Yea, I got fancy and added labels. I'm old enough, that even if I built it, I'll forget how to run it by tomorrow morning.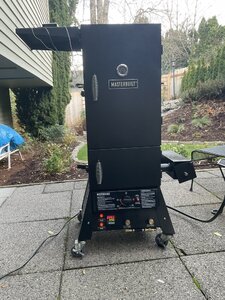 Hard at work! Currently at 140 degrees, at 160 we will have inaugural sausages for the Oregon vs. Utah football game. It has not interrupted my bourbon even once! It is running very well on auto-tune mode.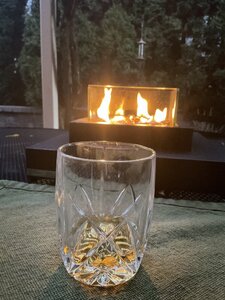 Cheers, and have a great weekend!
Last edited: