Master of the Pit
Original poster
OTBS Member
SMF Premier Member
has anyone ever used a lp crock pot before? to be honest didn't even know they made them with lp.
was helping clerk an auction and in a lot that I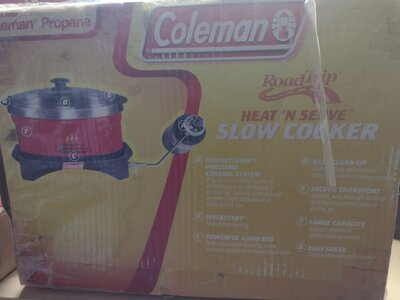 ended up with the bid was a Coleman slow cooker and it's a lp fired unit. didn't even know that it actually was in the box until a few days ago and i was sorting through all the stuff I had brought home from the auction.
wondering if somebody has used one and how they work for being able to set an accurate temp and hold it? don't know when i get a chance to try it out myself, but I now have the option with lp for a crock pot.