Master of the Pit
OTBS Member
1,072
1,103
Joined Sep 20, 2018
Land, Sea, & Air Burger
​
OK... This actually started off as a "challenge" from a friend to create this monster. A Land, Sea, & Air Burger with sweet potato fries and a Mojito. A bunch of googling yielded a secret McDonald's concoction and that was about it.
My plan was this:
Land - Beef Burger
Sea - Crab Cake
Air - Turkey Burger
I need to use similar ingredients in the patties to tie them all together. Truth be told, I figured this was gonna look great, but taste like a little overkill and mismatch of flavors. But I had to proceed.
First up was the Beef Burger:
80/20 Ground Chuck (1 pound total)​

Grated Onion (moisture strained out)​

Diced Jalapeno​

Salt and Pepper​

Wooster Sauce​
Next up was the Turkey Burger:
80/20 Ground Turkey (Would swap to a leaner mix next time but all they had)
1 Egg
Grated Onion
Diced Jalapeno
Italian Parsley
Panko
Salt & Pepper
Garlic
Oregeno
And the Crab Cake (I normally would do less binder but wanted to make sure it really held together for the burger):
Lump Crab
1 Egg
Italian Parsley
Grey Poupon
Saltine Crackers
Mayo
Wooster Sauce
Tony C's Seasoning
I got the ol 26" Weber fired up and preheating the
grill grates
The Crab Cakes I did in the CI with some butter
Can't forget to toast the bun! Bought some "Texas Sized" buns for this one as well!
All the Patties ready
I made up some quick "Remoulade" for the dressing (in quotes cause I don't do horseradish) :
Mayo
Grey Poupon
Paprika
Tony C's Seasoning
Pickle Juice
Tobasco
Garlic
Assembly time! From the Bottom up:
Toasted Bun
Remoulade
Butter Lettuce
Crab Cake
Turkey Burger
Beef Burger
Sweet Onion
Tomato
Butter Lettuce
Remoulade
Toasted Bun
Final Thoughts:
This was a beast of a burger. Each patty weighed in at 9-10 ounces. It took some squishing and unhinging of the jaw to eat! Most surprising of all was the taste... It actually kind of worked. There was still a lot going on but I was expecting the worst. I was actually pretty happy with it. Each patty was juicy and packed with flavor. Using some overlap on ingredients helped to blend it together a bit more. The Fries were a good pairing too. The sweetness went well with the mojito and made for a really good feast! I had to search for some will power to finish it all but I wasn't gonna waste anything haha. Follow up days I did each patty by itself though. And in all honesty, the turkey burger was the biggest winner. I will be making those again with a leaner mix.
TL;DR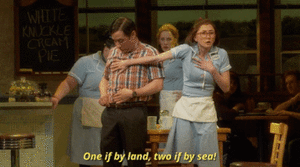 Three if....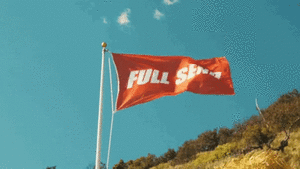 Side note... This was apparently my last cook on this grill as Weber released a limited edition 26" Kettle in Glen Blue... and I may have bought that one and sold the old one to recoup some cost... Here's to future cooks on this one!
Cheers Y'all!