Smoking Fanatic
Original poster
The other day qued up a chicken on the rotisserie.
Seasoned with salt,pepper,paprika,granulated garlic (plus whole cloves inside cavity in addition to rosemary)
Cooked until IT was 165 f.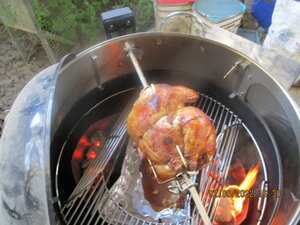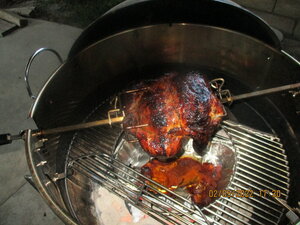 Ready to to cut and serve.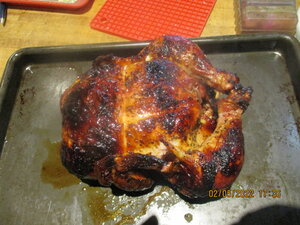 after a rest...from the merry goround.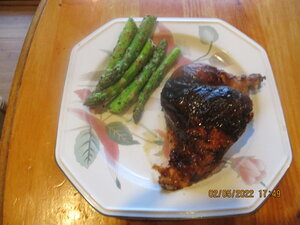 served with asparagus sauteed in evoo garlic, thyme, salt pepper, as well as tomato (not pictured) in a redwine vinaigrette.
The next eve to spruce some of the lefty overs up.
heated a breast in micro (50 sec) then in to the hot oven after being slathered in bbq sauce. Severed up with a hasselback potato (seasoned with salt, pepper, thyme, garlic), and asparagus
.