Smoking Guru
OTBS Member
SMF Premier Member
7,267
5,909
Joined Oct 17, 2016
I'm about to Pop or slip into a Meat Coma after breakfast and lunch today!
My wife snuck some slices of Porchetta into the freezer.
That makes me a very happy man, gotta love her, she's a keeper.
So for breakfast I fried two of them with hash browns.
Wonderful crispy edges makes for such great flavor.
And I still have two slices left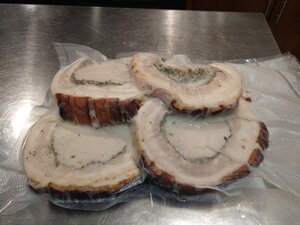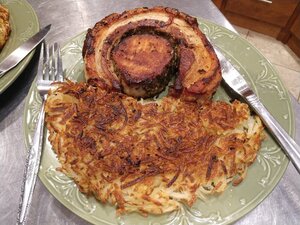 And we're not done yet... Here comes lunch.
I had all the trimmings from the belly frozen and I pulled those out too.
Fried them up with a spicy. flavorful mix of Mexican spices, chopped most of them and mixed them into a pot of my Mexican Rice.
Meanwhile doubling down on porkbelly just wasn't enough, I had some of my favorite Jalapeno and Cheese Smoked Sausages and those went into a pan and got finished with jalapenos, onions and bell peppers.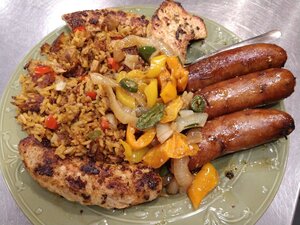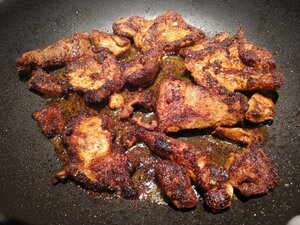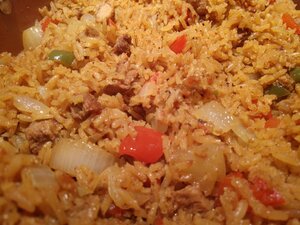 Last edited: