Smoking Guru
Original poster
OTBS Member
SMF Premier Member
Well, gonna try a brisket for the first time. 15 pound Angus choice brisket. Wasn't wanting one quite that big but was the smallest I could find.
Pre-trim…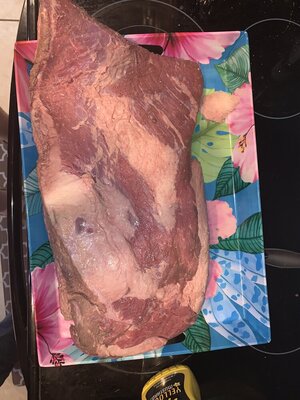 I am by far no expert on trimming. Watched a ton of YouTube videos and read every thing I could find on trimming. Didn't screw it up too bad…I hope!
And prepped with

TulsaJeff
Texas rub with a mustard binder. Gonna put it on
the kettle
using the snake method with maple wood for smoke.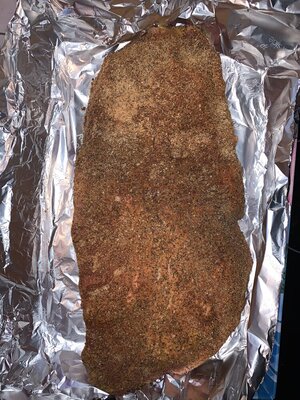 Gonna fire it up when I get home from work tomorrow evening and let it go all night. Will finish off in the
masterbuilt
gasser as needed.
Y'all dont judge my trimming too much!
Jim