Master of the Pit
OTBS Member
SMF Premier Member
2,965
3,002
Joined Aug 1, 2018
These is my favorite dinner roll recipe. Taste so good and still taste great few days later. Works good for biscuits and gravy also.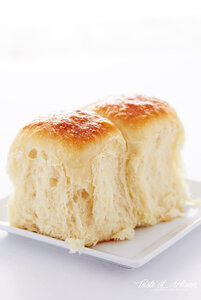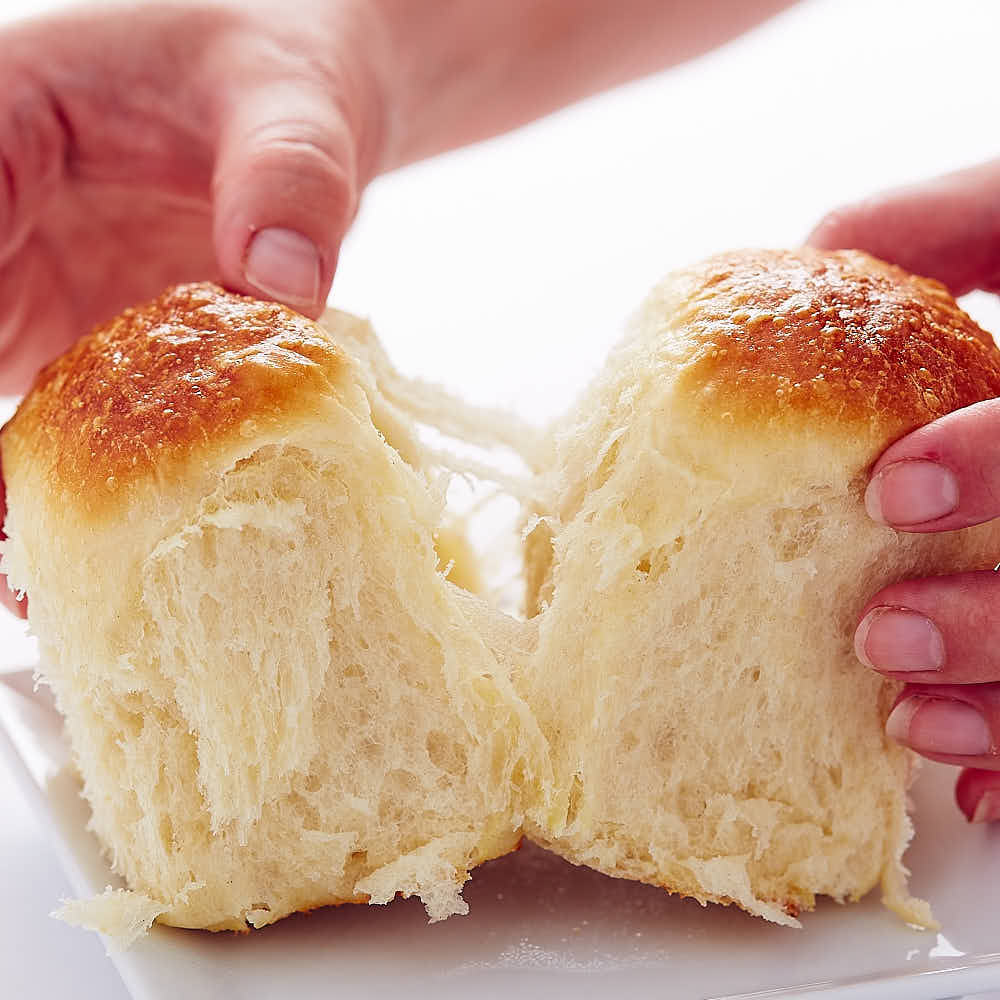 These yeast rolls are exceptionally flavorful, very soft, moist and flaky. They melt in your mouth and have a tendency to vanish in the blink of an eye.

tasteofartisan.com
Ingredients
For the dough:
6 cups all-purpose flour (900 g; King Arthur all-purpose flour recommended)
2 1/3 cups water (520 g; see note 1)
1/4 cup sugar (50 g)
2 tsp kosher salt (10 g)
2 tsp lemon juice
4 Tbsp vegetable oil
4 tsp rapid rise yeast (18 g; see note 2)
For the egg wash:
1 egg
1 tsp water (or milk)
Instructions
Mix all of the dough ingredients in a large bowl, cover and let the dough rest for 5 minutes.
Knead the dough by hand right in the bowl for about 2-3 minutes. The dough should be soft slightly tacky, but not not sticky. If the dough is sticky, let it rest for another 10 minutes and then knead again for 1-2 minutes. As the flour in the dough absorbs more water the stickiness will go away. Cover the bowl with a damp kitchen towel or saran wrap and place in warm place for 1.5 hours to rise. The dough needs to double in size. If not, let it continue to rise until it does.
Divide the dough into 15 equal pieces. Shape each piece into a ball. Some flour can be added in this step if the dough is too sticky, but normally this is not needed. Grease your palms with soft butter and butter each dough ball. This will allow better separation of the yeast rolls after they are baked and help with browning.
Place the dough balls in a well-greased 10 x 14 inch cake pan, arranging them into 5 rows of 3. Cover the pan with a damp towel or saran wrap and proof for 40 minutes in warm place
Preheat oven to 375F.
Whisk one whole egg with a teaspoon of cold water or milk until well blended. Brush the tops of the dough balls with a light, even coat of egg wash.
Place the pan in the oven and bake for 25-27 minutes until golden brown.
Serve and enjoy!
Notes
Note 1 - you can use warm (about 80F - 90F) water which will result in a quicker rise; however, longer rise will result in better flavor development. There is a bit of a trade off there. If you are too worried about the dough not rising in time and such, it makes sense to use warm water.
Note 2 - this recipe is designed for rapid rise (also known as instant or bread machine) yeast. Traditional (or active dry as it was formerly marketed) yeast has a larger granule and needs to be dissolved in water before using, while rapid rise yeast has a finer texture and can be mixed right into dry ingredients. You can use traditional yeast, but it needs to be first dissolved in warm water (about 100F - 105F) with a little bit of sugar. Let it sit for about 10 minutes until you see foam formed on top. At this point the yeast is ready to be used.