Master of the Pit
OTBS Member
SMF Premier Member
2,156
2,524
Joined Dec 1, 2019
I chose short ribs for the meat on this batch, but they can be made with about any whole muscle meat. Because of the technique a higher fat meat works much better. And, because they are so filling, two per person is plenty. Or one beef and one cheese one.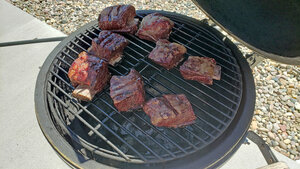 The sauce (aka Consomé ) is made from scratch using dried chilies and other seasonings and is quite mild. It can be made into a soup, but in this recipe it's used to dip the tortillas, and also the finished taco.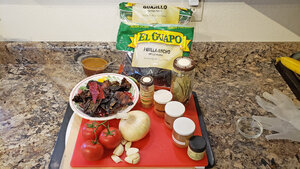 The ribs are braised in the sauce and some beef broth until tender, then shredded.
The assembly is easy and goes fast. Dip the tortilla and start to fry.... add cheese and meat, then fold over.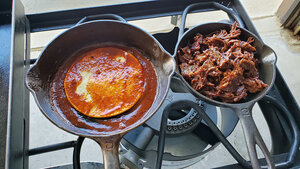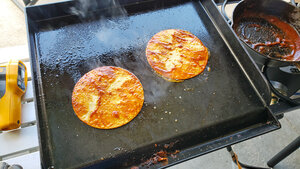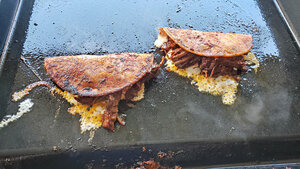 Cheese ones go together the same way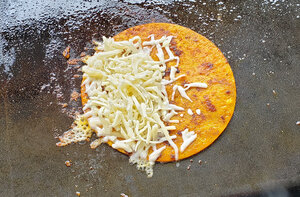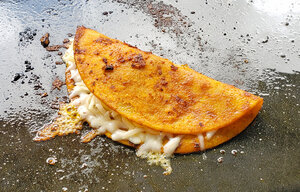 The drill is to dunk the taco as you are eating it.