Haven't posted anything in a while, been extra busy with work.
Cooked an extra thick Ribeye using CI pan. Got the info from Rich

chopsaw
and also used Robert's

tx smoker
wonderful Beef Rub, (which I cannot get enough of lol).
Not a lot of pics because I was concentrating on the methods. Descriptions under each Picture.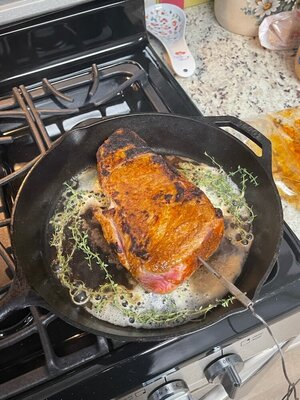 Starting in the CI after first turn. Butter, Garlic and fresh Thyme.
Went into Oven at 300' for about 45 minutes til IT was 125'.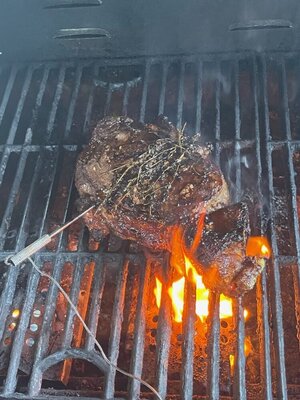 On the Grill for just a moment or 2 on each side for some Char.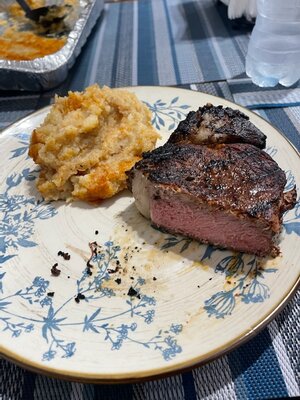 Finished and plated, IT was about 135'. Side of the Mrs. Special Potatoes. This had the most unique flavoring, that I'll be doing this over and over it was that good. Cut like butter and juicy. Thanks to Rich for the methods and Robert for the Rub recipe. Thanks for stopping by.