Master of the Pit
OTBS Member
SMF Premier Member
1,072
1,100
Joined Sep 20, 2018
Texas Poutine!
​
A week or so ago my cousin had sent me a pic of some Pulled Pork Poutine that he made and of course I wanted some... I had a pork butt that I had just thawed out too, so all was aligning! Once I split the pork cryovac though, there was an noticeable odor to it. Luckily I had a brisket thawed and ready to roll so I pivoted to that and decided to put a fun twist on classic poutine.
I went out and started up the Pitts & Spitts and lit the Amaze-N-Torch!
Pecan pellets in the hopper and in the smoke tube. I ran the pit at 180°F for the first few hours, then set at 225°F before bed. After wrapping I went to 250°F to finish it off.
I Made up some of my usual spritz of ACV, Wooster, and Water. Plus a Jack and Coke for the cook...
Brisket on for a few hours and getting that color!
Woke up to this sight and knew the day was gonna be good.
About an hour later (11 hours total) it got wrapped in butcher paper with some of the spritz. Internal was around 165°F ish iirc...
I started probing around 195°F for tenderness and think it felt right about 198°F-200°F so I pulled and tossed it into the Alto Shaam at 155°F for a few hours
This turned out to be one of the better briskets I've done recently. I think a lot had to do with some extra render time in the holding cabinet. Flat moisture was really good. Texture was soft but just held together.
I sliced some, chopped some, and cubed some point for the poutine.
I collected all the drippings and goodness from the paper and the pan to use in the upcoming gravy.
For the Gravy I did the following:
4 Tbsp Butter
4 Tbsp Flour
1/2 Sweet Onion Grated
24 oz Bone Broth
6 oz ish drippings
2 Tbsp BBQ Rub
Next up I grabbed a couple jalapenos from the plant out back and made up some quick pickled jalapenos. I used this recipe
here.
Ingredients:
10 large jalapeno peppers, sliced
3 tbsp sugar (I like these kind of sweet, so use less or no sugar if you don't)
3/4 cup white distilled vinegar
3/4 cup water
1 tbsp kosher salt
1/2 tsp oregano
1 clove garlic
I scaled this back a lot since I had only a couple small jalapenos.
Luckily the store had some cheese Curds. Only 1 bag left. that would've thrown a wrench into the plans haha.
For the Fries I went with some Red Robin Steak Fries. Next time I'll have to make my own...
And final pic again
and before

tx smoker
and
B
Brokenhandle
jump on me... I went sparingly on the gravy for the pic but I promise I made y'all proud with what I added afterwards.
Final Thoughts:
This was a really good meal. I was super happy with the brisket by itself, but the end result made me really happy. The Gravy was amazing and I now have another use for the drippings from smoked meat sessions. The jalapenos were a nice balance of sweet/heat and went really well with the dish IMHO. I have already repeated this meal a few times, but went the route of mix it all up and not be picky with food placement for photos haha. Quicker cooking to eating time is always a good thing!
tl;dr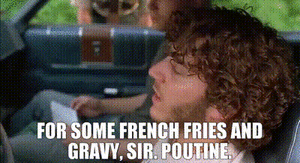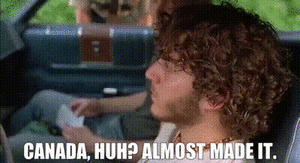 Cheers Y'all!