I decided I needed "proof of concept" with the smoke tube & Traeger combo. Picked up a 12lb "nothing special" bird a while back. It's been thawed for at least a few days, so, Sunday was the day.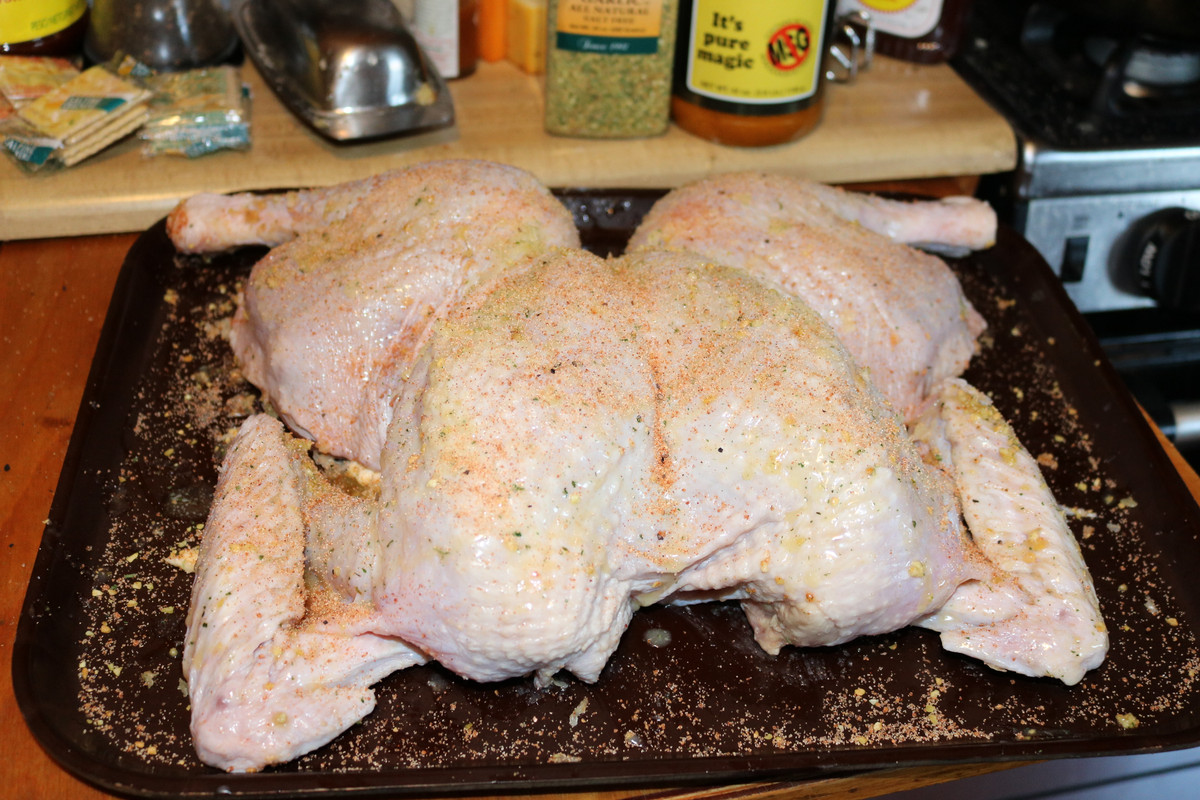 Spatchcock, I didn't brine this one simply to keep things easy.
Spice prep was Garlic Lover's Garlic (get some of this stuff if you haven't tried it) in melted butter, brushed liberally on all surfaces, followed by a sprinkling of Johnny's.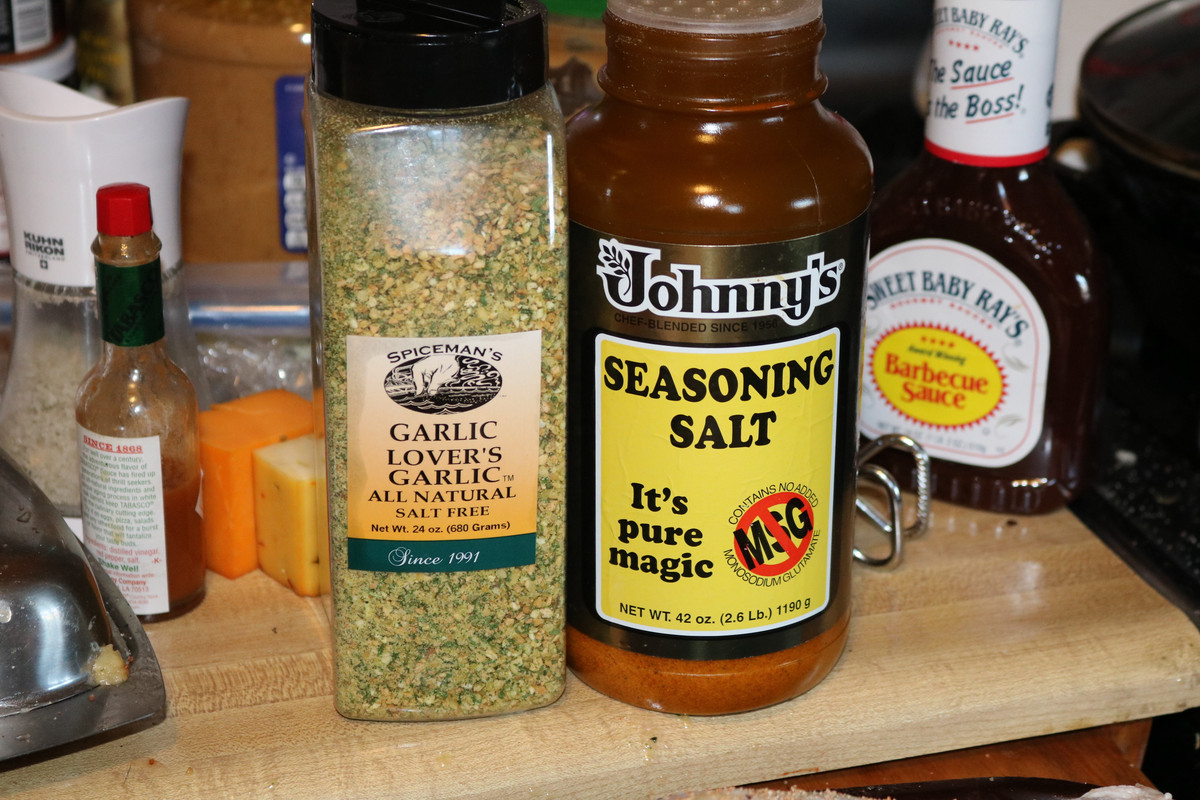 It took a little figuring & fussing to get the tube to stay burning in the Traeger, I finally got it working when I laid it along the back wall at the far edge of the grill grate. The bird took up most of the rest of the grate surface.
Cooked at 375* to try to get edible skin.
Roughly 2 hrs later...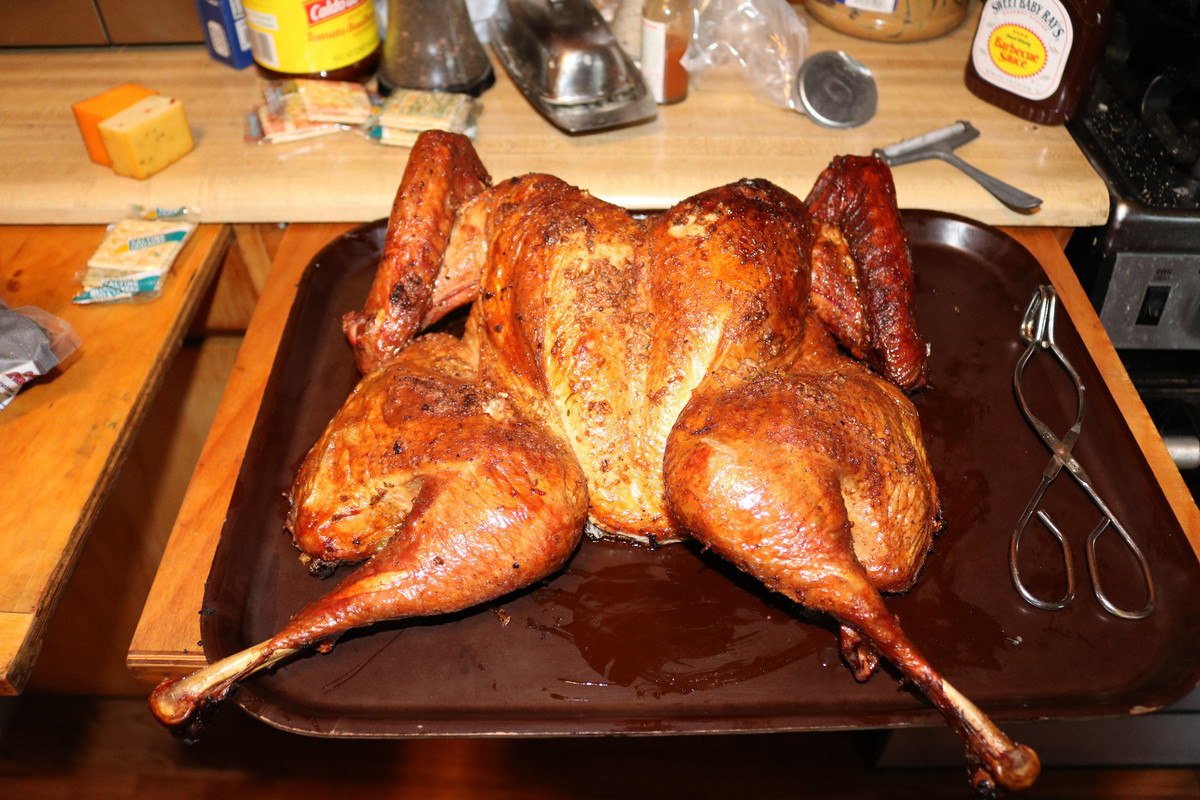 We were hungry, so I didn't get any sliced pics. Suffice it to say, I'm doing another Thurs morning for the family gathering. It took on enough smoke to add to the flavor profile without being overbearing. I'm calling this a success.