Master of the Pit
OTBS Member
SMF Premier Member
1,977
2,134
Joined Mar 8, 2017
4 eggs
4Tbs cottage cheese
1/4 cup gruyere
1/4 cup Monterey jack
1/4tsp salt
Set sous vide for 167
blend ingredients 30 seconds. Take 5oz mason jars, spray with non stick, and add whatever ingredients you want in your egg bites to the bottom of the jars, then fill with egg mix. Cover and cook 35-50 minutes, then remove, top with more cheese and broil until cheese is golden brown.
I made 3 flavors. Bacon, chive & tarragon and peppers & onions.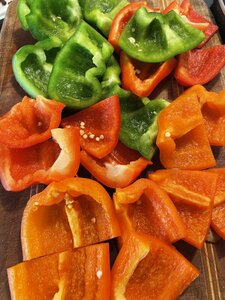 I ninja-d my peppers and cooked them down in bacon grease. Then I drained them and let them cool down.
Cooked my bacon bits nice and crispy then I let them cool on paper towel while I cooked down my peppers and onions.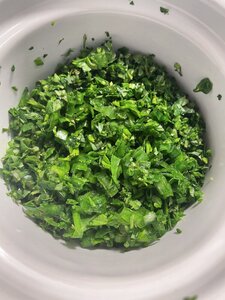 fresh tarragon and chives. Probably my favorite ones. I messed up and added the herbs to my blended eggs and it gave them a greenish hue, still tastes great. Next time I'll just add the herbs to the jar like everything else.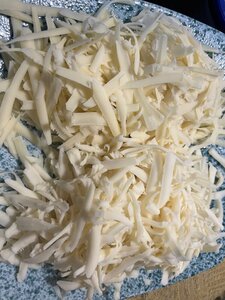 Gruyere and Monterey Jack. I grated enough for both the egg mix as well as topping all the bites.
h
see my green eggs? Lol, they whitened up better as they cooked. I should also mention the above recipe is for one batch. I made several batches so that I had different flavors to choose throughout the work week.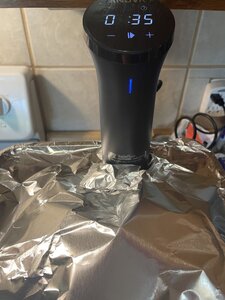 covered my sous vide setup to retain heat and keep temps steady through the cook. Also less evaporation.
I tightened the lids, then slightly loosened them so that air could escape. I read that somewhere, but I am no sous vide expert so not sure how much it matters.
the eggs ready to come out of their jars. The non stick spray made this super easy.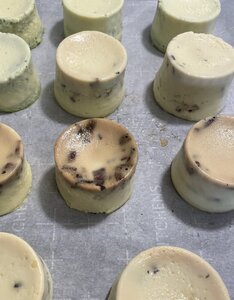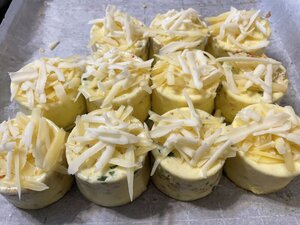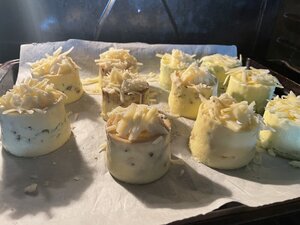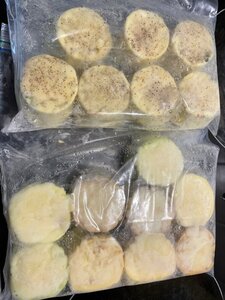 I didn't get any pics of them with the cheese melted but they came out so good! Got them all in large ziplocks, meals ready for the week. Two of these in a paper towel, in the micro for 45 seconds and they are PERFECT!
I finally found something to use my sous vide for!