Master of the Pit
Original poster
OTBS Member
SMF Premier Member
After seeing David's whole bird I had to do. I used his brine and added cure. Those Ribs I made lasted me three days so chicken got pushed a day. Ended up a two day brine and air dry one day. Was done in about a hour.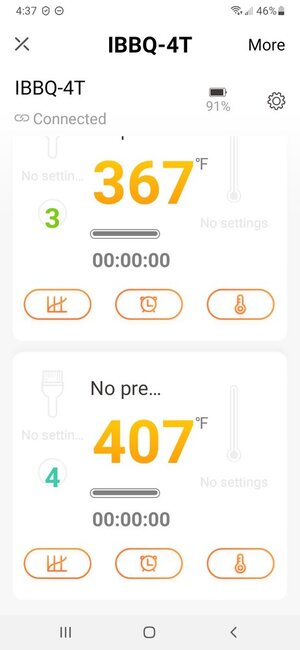 Some dressing covered in gravy. There you go Robert.
This was some of the best chicken I have had.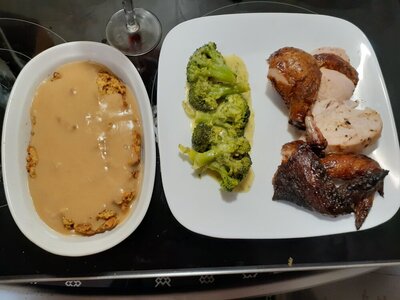 My Blueberry wine went well with. I am so happy with this. I sampled the Strawberry last week. It has a ways to go but think its going to be good.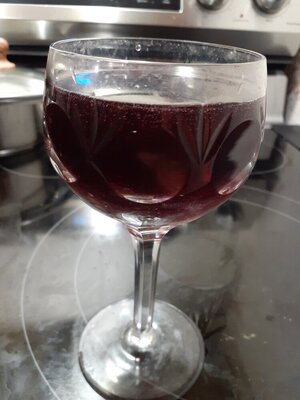 Going to boil the bones. Plenty lefts overs. I could use some idea's. I would be interested in

chilerelleno
idea.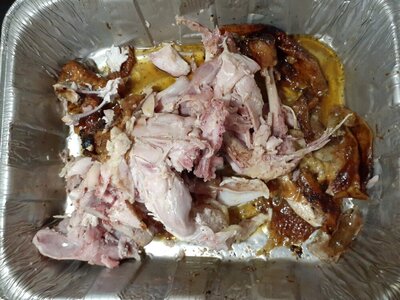 That's it folks.